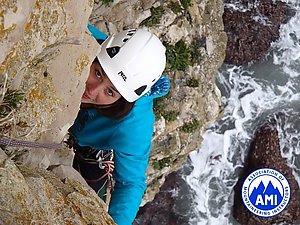 New Website Launched!
I'm excited to share my new, redesigned site -
http://www.jbmountainskills.co.uk
I am an experienced and enthusiastic Mountaineering Instructor based in North Wales. I offer a range of climbing and mountaineering courses year round.
Upcoming Courses:
Mountain Leader refresher 27 March £45
Single Pitch Award training course 29-30 March £110
Mountain Leader training course 31 March - 5 April £300
Intro to Lead Climbing 19-20 April, 26-27 April, 3-4 May £150
Indoors to Outdoors 17-18 Nay £150
Instructor Training Month 1 Sep £1495
If you're after a date not listed, please don't hesitate to contact me to see what I can arrange.
To see what I've been up to with clients lately, take a look at my Facebook page -
http://www.facebook.com/jbmountainskills