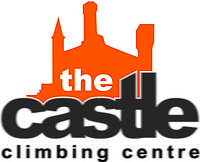 CAFÉ MANAGER POSITION AVAILABLE
The Castle is looking for an energetic, creative & self-motivated person to join the team as Café Manager
• You are an experienced hospitality or catering business manager.
• You are friendly and cheerful with customer service skills in abundance.
• You are able to ensure health safety and hygiene standards are adhered to
whilst quality and great food service is maintained.
• You manage your profit and loss and control costs to effectively ensure the
financial success of the business.
• You are passionate about sustainability and what it means to run a catering
business according to the principles of sustainable food.
• Your stock control and attention to detail are impeccable.
• You can manage and motivate our great café team to improve standards and
maintain the café as a great fun, friendly place to work as well as to visit.
• You are looking for a project that you can sink your teeth into, want to
develop what the Castle Café has to offer and enjoy working with food and
drink in a busy customer focussed environment.
If this is you then please get in touch!
Email:
workforthecastle@castle-climbing.co.uk
with your CV and a covering letter outlining why you are the right person for this exciting role.
Closing date: Thursday 10th April
Interviews: 14th-17th April
For job description,person spec and further information please email
workforthecastle@castle-climbing.co.uk