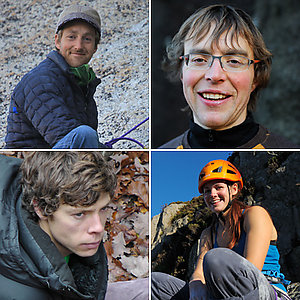 Kick-start your climbing season by coming along to a Meet the Expert event at one of eleven Cotswold Outdoor stores across the UK. Taking place during April and May youíll have the chance to get advice and top tips from a DMM sponsored athlete.
In addition, itíll be a great opportunity to find out more about the design and manufacture of DMM kit. Our tensile tester will also be in store, stress-testing equipment to destruction.
The FREE-to-attend events will be hosted by either Emma Twyford, Ben Bransby, Charlie Woodburn or Ricky Bell; all world-class climbers. Theyíll be available to answer questions and chat about technique, training and choosing the right kit for the job, as well as demonstrating placing protection using DMMís bespoke Ďgear wallí.
If youíre just starting out climbing, then itís an ideal way of getting some expert help in choosing a rack and for the climber who is already out there on the sharp end, itís a chance to learn about some of our more specialised pieces of hardware.
Have a look here:
http://dmmclimbing.com/news/2014/03/meet-experts/
to find out when and where an event is taking place near you.