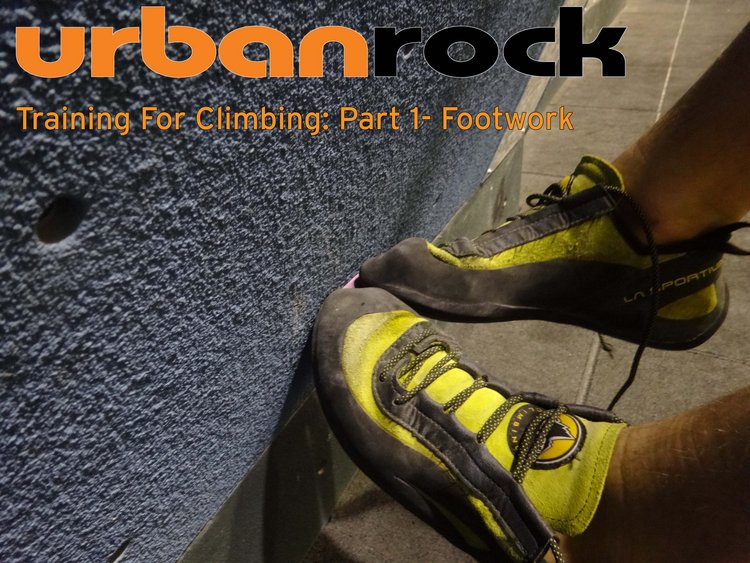 Do your climbing shoes fit properly?
Are you banging, sliding, bouncing, scuffing or over-edging?
Can you roll-on/roll-off or pivot and place ?
In the first of a series of training articles for the Urbanrock Blog, Professional Rock Climbing Coach, Robin O'Leary discusses the do's and don'ts of climbing footwork.
To read the blog please visit:
http://blog.urbanrock.com/2014/04/training-for-climbing-part-1-footwork/
About Robin O'Leary
After several years of instructing, Robin started up the coaching facilities at Reading Climbing Centre and created their successful Academy Team. In July 2013, Robin joined Neil Gresham's team of elite Masterclass Academy Coaches and then went on to become Head Coach at Reading Climbing Centre working with beginner, intermediate and advanced clients including some of the UK's most talented youth competition climbers.
He has a wealth of experience with hands on coaching, but spends a lot of time working on bespoke coaching programmes enabling anyone to seek his experience and climb through the grades.
Robin is currently working as a freelance climbing coach. He has a wealth of experience with hands on coaching, but spends a lot of time working on bespoke coaching programmes enabling anyone to seek his experience and climb through the grades. He also has his own blog
http://robinolearycoaching.com