| | |
| --- | --- |
| | / Petzl lynx over darts |
This topic has been archived, and won't accept reply postings.
Hello,

Assuming that I want a mono-point crampon for ice and mixed climbing, why would i go for the dart's while the lynx's are more versatile. They have an anti-balling plate, various ways of attaching and modular front points, whilst the dart have none of the above. Surely its a no-brainer to have a more versatile crampon that will mountaineer well and climb ice and mixed terrain also.

Please help me
In reply to
mtom91:
Over 200g and £40 perhaps? If only used for ice or mixed routes with little/easy walk in, why buy something that is heavier and more expensive if you don't need the extra features?
In reply to
crayefish:
Much of the weight differential is accounted for by the anti-balling plates so maybe having those plus the option of setting dual points is worth the premium. Those Darts climb well but the additional flexibility and ability to get safely to your icefall was worth it for me. How much roadside ice is there in the UK?
Actually, this year you could just have asked how much ice is there. Let's hope next winter is an improvement.

In reply to
mtom91:
The Lynx have more points on, so will feel more secure on steep ground, this will also account for some of the extra weight.
The Darts are much lighter and also have rearward facing points that are useful for hooking with on steep ground, ice or mixed.
If you are looking for a crampon to climb steep ice and mixed ground then the Darts would be a better choice but if you are looking for a more general purpose crampon then the Lynx would be a better bet. The chances of you not getting up a climb for buying the Lynx over the Darts is vanishingly small unless you are a top end climber and in that case you would probably know the answer to your own question (this isn't meant to be an insult/dig).
The Darts are less suitable for general mountaineering than the Lynx although I'm sure someone will come along at some point telling you that if Ueli Steck can climb X, Y & Z in them then they will be fine.
Just to add some context, I have a pair of each and have used both for stuff in Scotland and the Alps, if I had to pick one pair then it would be the Lynx as I know that 98% of the time I will get up the route regardless of what I have on my feet but the Lynx will make it easier to get onto and off of the route. Hopefully that makes sense!
---
This topic has been archived, and won't accept reply postings.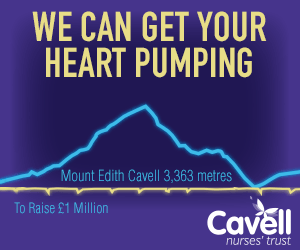 Elsewhere on the site
F ounded in 1993, Mountain Hardwear are a pretty young mountaineering clothing and equipment manufacturer but are also one of... Read more
141216
0
Rock shoes stink – let's face it. Boot Bananas are the perfect way to fight the funk and keep them fresh. They help... Read more
141219
0
Perhaps the perfect Xmas gift for the climber in your life... Wild Country's Crack School has two of the worlds best crack... Read more
141219
0