| | |
| --- | --- |
| | / DEAL OF THE MONTH: Epicentre Review: Five Ten Anasazi Pink |
This topic has been archived, and won't accept reply postings.
The Anasazi Pinks were one of the most popular shoes of the past 10 years. Comfortable, precise and with glue-like sticking power they became a firm favourite amongst everybody, from leading lights at the cutting edge, right down to mere mortals looking for all-day comfort without sacrificing performance. Plus they were pink. When they were dropped from Five-Ten's range there was many a howl of despair from the Plantation to Huntsman's. After a few years in the wilderness, thought lost to the mists and legend of rock shoes past, they have returned. With boasts of improved fit and last, we've had a look to see if they live up to the hype and to see if a new classic has arrived.
Read more at http://www.ukclimbing.com/gear/news.php?id=6306
In reply to
UKC Gear:
Regarding the rubber, the good word from the folk at Five Ten UK is that:
"As long as you are not a toe dragger then they are comparable to other brands. The rubber feels soft, but its actually quite strong, having a very high tear strength. This means it is more predictable than other rubbers, and will creep, rather than skid off unexpectedly. Also it is a memory rubber, so it forms back into shape. Try sticking your fingernail
into it..."
I've since tried digging my nail in and it does seem to reform pretty well so we'll have to see how they go!
J
In reply to
UKC Gear:
That's a great review and very indepth, but what's with calling it 'deal of the month'.
The epicentre are selling them at rrp, unless I've missed something.
In reply to
UKC Gear: Writing so much about a pair of boots is...impressive. It's hardly "Deal of the Month" as I got a pair this weekend £15 cheaper...perhaps you mean "Review of the Month"?
In reply to
UKC Gear:
Anasazi whites for 30quid cheaper on the same website!! Now that is the deal of the month!!!

In reply to
deacondeacon:
Probably more to do with paid-for posts always being 'Deal of the Month' whatever's posted. Mildly misleading admittedly.
---
This topic has been archived, and won't accept reply postings.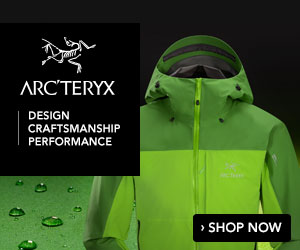 Elsewhere on the site
With four photos in this week's top ten, and a UKC gallery of stunning images we thought it was time we had a chat with... Read more
141203
0
This years ROCfest will be slightly different. We've decided to run a Climbing Festival, not just a competition! Over... Read more
141216
0
F ounded in 1993, Mountain Hardwear are a pretty young mountaineering clothing and equipment manufacturer but are also one of... Read more
141216
0
On Saturday 13th December Greg Boswell and Guy Robertson kicked off their Scottish winter season early by making the... Read more
141218
0
The Epicentre Mega Winter Sale starts in store 9am Christmas Eve. We have a great selection of in store only deals from... Read more
141218
0