| | |
| --- | --- |
| | / BMC Peak Area Meeting – 4 June 2014 |
This topic has been archived, and won't accept reply postings.
Come along to our quarterly gathering of Peak climbers and walkers, to discuss the latest issues and get involved in the work of the BMC.
Area meetings are run by volunteers and are your chance to join in with debate and decisions regarding what happens in the Peak and rest of the country.
The meeting will include an update from Staffordshire Wildlife Trust on the management of, and plans for the Roaches Estate.
Date: Wednesday 4 June 2014, starting at 8.00pm
Venue: The Winking Man, Buxton Road, Upper Hulme, Staffordshire, ST13 8UH
All are welcome. Food will be provided.
For more information, visit the BMC Local Areas site:
http://community.thebmc.co.uk/Event.aspx?id=3128
In reply to
BMC Office:
Lets hope there is a good turnout from locals as there are always voices questioning the need to the Peak area meets to go 'on the road'. If people from the SW peak want this continue they should be turning out in significant numbers. There is no need to be a BMC member just interest in access and other current issues under discussion, with a focus on the area in question. The meet also gives a chance to climb/walk before hand. Anyone struggling for partners can always post here to join up with others.
In reply to
BMC Office:
Would love to attend meeting but work beckons from 4-10pm. If weather is fine would happily do some climbing until 3pm if anybody needs partner. Nik
In reply to
BMC Office:
Bump.
Tonight's agenda includes:
3. Staffordshire Wildlife Trust – update from Helen Dale on future work
4. Access updates – Henry Folkard and other access reps
5. National Council Report
6. Update from BMC Officers
7. Stanage Festival – 28th and 29th June
I daresay there will be chance to discuss the recent bolting at Millstone too.
In reply to
BMC Office:
Sorry to hijack the thread, but where and when was Mill stone bolted? I must have missed this in the news feed...
Post edited at 15:19
---
This topic has been archived, and won't accept reply postings.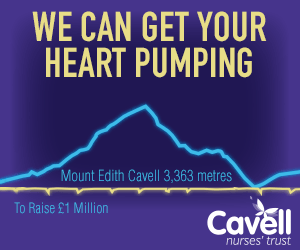 Elsewhere on the site
Tonight's Friday Night Video features the Norwegian town of Rjukan, once believed to be the home of the world's tallest... Read more
141219
0
Rock shoes stink – let's face it. Boot Bananas are the perfect way to fight the funk and keep them fresh. They help... Read more
141219
0
F ounded in 1993, Mountain Hardwear are a pretty young mountaineering clothing and equipment manufacturer but are also one of... Read more
141216
0
The release of Peter Jackson's new film The Hobbit: The Battle of the Five Armies on 12th December may not appear to link to... Read more
141212
0
Perhaps the perfect Xmas gift for the climber in your life... Wild Country's Crack School has two of the worlds best crack... Read more
141219
0
---