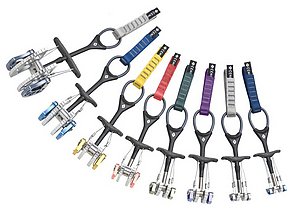 I have a set of very-nearly NEW Black Diamond Camalot 4 cams for sale.
These were purchased about a month ago (brand new) and have been used on one trip - therefore there is very light use - but otherwise the cams are in amazing/like new condition.
There have been no falls on these cams although they have been used/placed.. therefore there is very mild superficial wear on the anodizing.
The sizes are 0.3 to 4 (basically the most useful sizes) including;
0.3, 0.4, 0.5, 0.75, 1, 2, 3, 4.
To buy them new they would cost around £450 (see Needlesports)
For sale for £350 ONO. Postage around £5.
I prefer to accept bank transfer payment - and will post within 2 working days of completed payment. Any questions ask here or can call my mobile 07779 541 549.
If you live in London and can pick up from me 6pm around Oxford Circus & pay in cash you can do this also.