| | |
| --- | --- |
| | / What rock shoes? |
This topic has been archived, and won't accept reply postings.
Dear collective knowledge of UKC. I need advice.

I need a new pair of rock shoes. The pair I bought about 18 months ago (fairly cheap ClimbX ones - I asked for a beginner pair) are now falling apart.

I climb trad, mostly in the Peak District on grit. Currently leading HS, looking to get up to HVS hopefully over the next year or so but not likely to go much beyond that in future. I don't climb very much at all indoors (one of the reasons I'm unlikely to ever climb anything difficult!) and don't boulder. I usually climb once or twice per week.

My budget depends on how long they will last - but under £100 would be good. I do like to climb mountain routes, especially in Wales, so the shoes need to be durable as I'll probably get them wet and muddy.

Any thoughts / advice / suggestions?
In reply to
splat2million:
The one that is most comfortable and has the thicker of the 2 sizes of sole that are generally available. They will last a lot longer if you do not abuse them by descending and walking about in mud in them.
In reply to
splat2million:
I'd suggest giving the Boreal Jokers a miss as they are horrid shoes. Comfy,yes but found the ruber to be dreaful and prone to 'rolling'. That said if anyone likes them and wants a pair in UK size 8 let me know yours for £30 + postage. (only a month of light wall use)
General show advice though, for what your after get a comfy middle of the range shoe, (or a highend if its comfy) that fits well and supports your foot, but dont bother with all the fancy downturned toes and silly downsizing. Velcro or laces shouldnt matter as long as the fits right.
Go to a shop that has some knowledge about climbing, and also dont be afraid to try every shoe in several shops on.
In reply to
splat2million:
Think about comfort v performance, a shoe may feel like a slipper but if your foot moves in it, it's too big, has gapes, or the rubber is rubbish (and a whole host of other variables) then you won't trust your feet as much and won't enjoy climbing so much, especially on grit where placing you foot on seemingly nothing and then putting your full weight through it without it popping is an art all of its own.
Protect your shoe, keep them dry and clean, don't walk off in them and if you do, make sure the rubber is clean, really clean, before getting back on the rock.

In reply to
splat2million:
Think about performance vs comfort, especially for grit. If your shoe has a gape and your foot moves inside your shoe on that seemingly none existant smear you ain't going to trust it or enjoy your climbing so much.
Also, look after your shoe, keep them clean and dry and don't walk off in them through wet muddy conditions (in my experience this ruins a day out as the rubber isn't made for that and they are so slippy in these conditions.
Try on lots of shoes in at least a couple of good shops which have good advice wall shops normally have knowledgeable staff and I've always found v12 and tiso to be excellent, Cotswolds can be hit and miss and Ellis Brigham I would avoid.
---
This topic has been archived, and won't accept reply postings.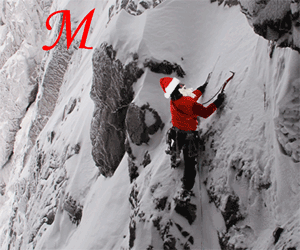 Elsewhere on the site
Rock shoes stink – let's face it. Boot Bananas are the perfect way to fight the funk and keep them fresh. They help... Read more
141219
0
On Saturday 13th December Greg Boswell and Guy Robertson kicked off their Scottish winter season early by making the... Read more
141218
0
With four photos in this week's top ten, and a UKC gallery of stunning images we thought it was time we had a chat with... Read more
141203
0
F ounded in 1993, Mountain Hardwear are a pretty young mountaineering clothing and equipment manufacturer but are also one of... Read more
141216
0
Perhaps the perfect Xmas gift for the climber in your life... Wild Country's Crack School has two of the worlds best crack... Read more
141219
0