| | |
| --- | --- |
| | / Hard Foam Roller? |
This topic has been archived, and won't accept reply postings.
Hi

I have had a foam roller for sometime & found it very useful, but last year i progressed to a Plastic roller from a indo board to solve my myofascial release needs. But this was nicked a few weeks back from my local gym & i need to replace it but an indo set cost £100+ & i donít need the set just a hard roller. Ive seen people using pipes Etc but doesnít anyone know where i can get a hard foam roller or plastic roller (of a large enough size) to continue to use on my quads etc to release tension? or anyone inventive enough to advise a different solution?

Thanks

Olly

In reply to
Slipknot_olly:
I've got a Grid foam roller which has a hard plastic cyclinder covered with firm foam in various patterns. It's firmer than the normal foam rollers, good for travelling too as you can stuff the inside with things...
These guys make them but I bought mine from a running shop in Newcastle
http://www.tptherapy.com/
In reply to
rousse:
Yeah tried the Grid, not hard enough :/
was very gutted as they arent cheap
In reply to
Slipknot_olly:
Nalgene bottle, rolling pin, barbell, length of hard drainpipe, sturdy wine bottle (careful now), lacrosse ball, golf ball, lump hammer, pneumatic drill.
A barbell plate, kettlebell or flagstone to weight down any of the above during torture sessions can also help and, as Kelly Starret likes to point out, it means 'you can black out, and when you wake up you're still self releasing'. Great.
In reply to
Slipknot_olly:
Got a knobbly one from TKMAXX, hard plastic pipe with pretty hard outer covering, if you want it really hard then a length of plastic soil pipe will do, any builder will probaply have an offcut, or look in skips.
---
This topic has been archived, and won't accept reply postings.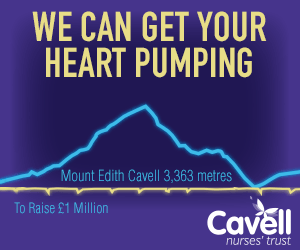 Elsewhere on the site
The release of Peter Jackson's new film The Hobbit: The Battle of the Five Armies on 12th December may not appear to link to... Read more
141212
0
The Epicentre Mega Winter Sale starts in store 9am Christmas Eve. We have a great selection of in store only deals from... Read more
141218
0
On Saturday 13th December Greg Boswell and Guy Robertson kicked off their Scottish winter season early by making the... Read more
141218
0
This years ROCfest will be slightly different. We've decided to run a Climbing Festival, not just a competition! Over... Read more
141216
0
F ounded in 1993, Mountain Hardwear are a pretty young mountaineering clothing and equipment manufacturer but are also one of... Read more
141216
0