| | |
| --- | --- |
| | / NEW REVIEW: Comparative Review: Compact Stove Systems |
This topic has been archived, and won't accept reply postings.
When I first saw a JetBoil back in 2004 I remember being highly cynical, too specialised and very limited in terms in its uses. Maybe I was right, but in the 10 years that have followed I have used my own JetBoil countless times and in a variety of different situations from Big Walls to North Faces, not to mention brewing up in car parks of innumerable rock climbing destinations around the UK.
Read more at http://www.ukclimbing.com/gear/review.php?id=6416
In reply to
RR:
> If I understand it well from the article it is said that that the reactor has no hanging kit. The MSR reactor has a hanging kit as I bought one last year.

> Additional: In my opinion is the Reactor coffee press is not as good as the one that comes with the Jetboil.

>

Hi RR,
No, the review does not say that. The review says there is a hanging kit available, but it is an additional extra and doesn't come as standard.
Thanks.
Jack
In reply to
UKC Gear:
All heavy and overpriced and poor at heating anything that isn't water. I have the Optimus Crux weekend HE which weighs 275g and includes a frying pan. You have to give up some stability as it doesn't all lock together but unless on a big wall I don't see this as big deal.
In reply to
UKC Gear:
I'm probably being a bit slow on the uptake here, but is the basic point of this sort of thing that:
i) they're much more thermally efficient than a standard stove so
ii) the extra weight of the setup is balanced by not having to carry so much gas on a long trip?
Also, is the general idea that you boil some water in the cup and then add your instant whatever to it, or are you actually meant to be able to cook noodles or whatever over the heat?
Cheers! I'm a lifelong Trangia user who's finally beginning to wonder about getting something halfway modern to cook over, and all this technology confuses me...

In reply to
Ramblin dave:
The heat exchanger pans all attempt to improve the fuel efficiency, at the expense of additional pan weight.
But consider that the canister holding the gas weighs about as much as the gas itself, so fuel savings are marginal, and only significant on long trips.
The other way to save fuel is to turn the burner down from '11'; use a low to moderate burn rate and you'll save wasting heat up the side of the pan.
The JetBoil et al are nice to have as hanging stoves, but they are heavier than more simple stove and pan, and usually have tall, narrow pots that aren't great for actually cooking on. Great for a fast boil, but not so great for cooking. The HX can exacerbate this too, due to the higher thermal flux into the pan. If your pan contents is gloopy (e.g. soup), you'll need to keep stirring. And you'll need a long spoon to do that.
If you're after speed of boil, good fuel efficiency, and a hanging or between-the-knees stove, then these things are worth looking at. Otherwise, a conventional stove may be better; you can buy HX pans for 'normal burners'.
---
This topic has been archived, and won't accept reply postings.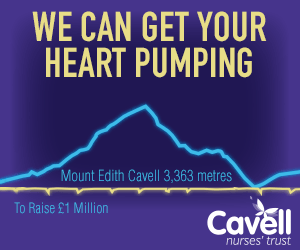 Elsewhere on the site
The release of Peter Jackson's new film The Hobbit: The Battle of the Five Armies on 12th December may not appear to link to... Read more
141212
0
F ounded in 1993, Mountain Hardwear are a pretty young mountaineering clothing and equipment manufacturer but are also one of... Read more
141216
0
PowerFingers is a simple, easy to use product which is incredibly effective for Climbers who require finger strength and... Read more
141222
0
Will Sim and Andy Inglis have made the second ascent of VIII,9 on Ben Nevis, followed by Will making a rare... Read more
141222
0
Perhaps the perfect Xmas gift for the climber in your life... Wild Country's Crack School has two of the worlds best crack... Read more
141219
0