| | |
| --- | --- |
| | / Guernsey Climbing Festival |
This topic has been archived, and won't accept reply postings.
Hello,
the Guernsey Mountaineering Club are organising a climbing festival of sorts on the August bank holiday weekend this year. As it's our first crack it's going to be fairly low key - we will be renting a farmers field about 10 minutes walk from the main crags and providing a fire, mess tent or two to shelter in if the weather's naff and toilet tent. There's a small hotel down the road which does good value bar meals, restaurant food, B&B and has two bars. We can offer you cheap/free camping, climbing partners/guides, boulder mats, ab ropes, transport to and from the crag and harbour/airport and other helpful stuff I can't think of right now. Basically we want people to come over and enjoy a day's climbing on good rock & have a swim in the sea before sharing experiences and stories round the fire or in the pub afterwards. Repeat. Go home sunburnt and happy.
Climbing-wise, everything is sea cliff trad on gneiss & granite. Mostly single pitch up to 90feet, but there are longer pitches and multi-pitches too. Plenty of bouldering. Friction is usually excellent/aggressive, polish is non-existent. Rock quality varies as you'd expect on seacliffs. Grades go up to E7 & V9 with a couple of harder projects. There's about 1100 or so routes to go at. Walk-ins are normally in the region of 10 minutes max from the nearest carpark. Martin Crocker liked it so much he kept coming back for holidays and put up a hundred routes.
Anybody interested? It's also the Vale Earth Fair music festival that weekend amongst other events. It takes ~20/30 minutes to get from one end of the island to the other. Gettign to the island - fly from Gatwick/Stansted/Soton/Bristol/Manchester/birmingham, ferry from Poole or Weymouth.
Post edited at 13:45
In reply to
Toerag:
Sounds great! I'm just back from Guernsey visiting family so I'm unlikely to make it. It's a fantastic place though.
Do you have some recommendations/guides/topos for easier climbing Vdiff-Severe or easy bouldering (<V3)? I'd love to have a go at climbing there sometime. The swimming and beaches are fantastic by the way.
Phil
In reply to
philipivan:
Hi Phil
There is a good crag guide on the club website www.gmc.org.gg and plenty of climbing at pretty much all grades, some of the access is challenging though.
Otherwise contact the club, details are on the website.
Steve
In reply to
Toerag:
Hi Mark, I presume that it's you!
Normally I would have been in Guernsey at that time but unfortunately Jenny has fallen and broken her leg so our normal plans to visit are on hold. I hope that your festival goes well as the climbing on Gsy is quite superb and varied and the combination of beaches and crags is really special. Will get in touch if we are able to come up later in the year.
In reply to
Toerag:
Yep, that's me :-) Sorry to hear about Jenny, I hope her leg mends well! Don't forget to get in touch next time you're over, you can have a 'GMC old skool meet' with Steve and Brian :-)

In reply to
Toerag:
Spoke to Brian on the phone a few weeks ago whilst I was guiding in Zermatt and promised to get in touch so will come down to the wall.
---
This topic has been archived, and won't accept reply postings.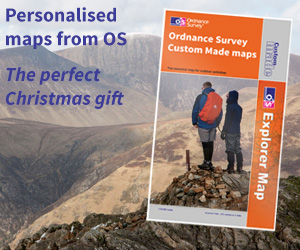 Elsewhere on the site
F ounded in 1993, Mountain Hardwear are a pretty young mountaineering clothing and equipment manufacturer but are also one of... Read more
141216
0
This years ROCfest will be slightly different. We've decided to run a Climbing Festival, not just a competition! Over... Read more
141216
0
On Saturday 13th December Greg Boswell and Guy Robertson kicked off their Scottish winter season early by making the... Read more
141218
0
The Epicentre Mega Winter Sale starts in store 9am Christmas Eve. We have a great selection of in store only deals from... Read more
141218
0
At a bar in Llanberis an old man chimed in And I thought he was out of his head Being a young man I just laughed it off When... Read more
141203
0
---