| | |
| --- | --- |
| | / Tafroute, Morroco In January + Which guide |
This topic has been archived, and won't accept reply postings.
Planning on heading here from 30th December for 10 days winter Trad. Will it be warm + dry enough?..

Also any recommendations on which guide book to buy. Looks like the options are Morocco Rock or Tafraout Rock Climbing.

Also most of the articles on-line mention its mainly HVS to E2 climbing. Do the guides describe many E3 / E4 routes..

Anything out of the ordinary we should know?


In reply to
bigdrew:
We went in a fair sized group and took a mix of guidebooks, and the people with Morocco Rock were borrowing copies of the OAC Tafroute guide more than the other way round. Morocco Rock is very good, but the OAC book is fantastic. Lots of stuff and extremely easy to use - the crag table alone is worth the price of entry.
Can't help you much on the higher grade stuff, though.
In reply to
bigdrew:
Yes, the weather should be mighty fine :-)
If you're going to Tafraout itself, then you'll need the Steve Broadbent two-volume guide, because the Morocco Rock edition only has the northern valleys in (which are round the other side of the large mountains in front of you). Steve's guide also has the desert granite in, which is definitely worth exploring.
If you want the most up to date info, Steve's a very approachable guy and is a star for good tips on days out (especially with kids). He's a member of UKC, under his own name.
Martin
In reply to
bigdrew:
Please note that I'm extrapolating a bit here as I've only been there in late November-early December.
On this basis, best be prepared for it to be a bit on the cool side in January, especially on the north side of the range. If for any reason it's not, then that'll be a bonus. After all, Tafraoute is at about 1200m alt., so don't expect temperatures of >20C; 10C-15C may be more like it although it may feel a little warmer in the mid-day sun. Also, it may take a bit of time to warm up in the mornings and it'll definitely be very chilly at night. I think January is one of the drier months, so I wouldn't be too concerned about any rain.
If it is rather cool, then climbing on the granite could be the best/ warmest option although I think you should be fine on any south-facing crag.
When we were there, we mainly had settled blue skies and sunshine but there was quite a stiff breeze all the time, leading to some wind chill, which meant we were more often than not wearing two top-half layers during the day, usually a tee and a thin softshell or lightweight fleece. The locals said the wind and the temperatures we experienced were normal for the time of year. Out of the wind it felt quite warm.
HTH
Dave
In reply to
bigdrew:
This may help:
http://www.ukclimbing.com/forums/t.php?t=533783
including some ideas above E2.
At that time of year in 2013, it was very warm in the midday sun, but also very cold on the fully shady crags. Any crags that had a bit of sun at some point then a bit of shade later/earlier tended to have great conditions. We were lucky and had one morning of light cloud in 12 days of unbroken sunshine. I suspect if there is rain then most areas will dry very quickly (open, little seepage). Be wary of the Samazar Valley dirt track, it was very slow.
In reply to
bigdrew:
Its only cold at night. Day time should be perfect.
Post edited at 18:51

In reply to
silo:
Slow reply from me - Great advice and really helpful. Just need to book some flights now!
---
This topic has been archived, and won't accept reply postings.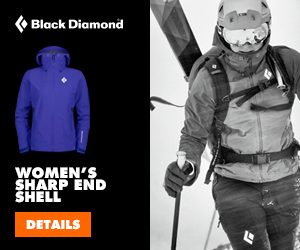 Elsewhere on the site
At a bar in Llanberis an old man chimed in And I thought he was out of his head Being a young man I just laughed it off When... Read more
141203
0
Perhaps the perfect Xmas gift for the climber in your life... Wild Country's Crack School has two of the worlds best crack... Read more
141219
0
Tonight's Friday Night Video features the Norwegian town of Rjukan, once believed to be the home of the world's tallest... Read more
141219
0
F ounded in 1993, Mountain Hardwear are a pretty young mountaineering clothing and equipment manufacturer but are also one of... Read more
141216
0
Rock shoes stink – let's face it. Boot Bananas are the perfect way to fight the funk and keep them fresh. They help... Read more
141219
0
---