Climbing Manager Required in the Midlands
added Feb/2011
announcement by
manufacturer
This announcement has been read 3,749 times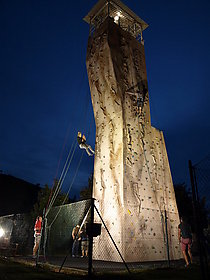 We are a vibrant, busy outdoor centre and shop. We have a 15 meter high outdoor climbing tower and offer group and individual lessons and courses. We also run sessions on real rock mostly in the Peak District.
We are looking for a dynamic, motivated individual to take over the running of the climbing centre. The role will involve teaching at all levels, running sessions on the tower and off site. The management of equipment and staff, and organisation of staff training and climbing related events.
The role requires an SPA Qualification and an interest in the other sports run on the site is highly desirable, particularly skiing and kayking.
The role is very diverse and the ideal candidate will be able to apply themselves to all elements of the business. There is plenty of room for new ideas and an innovative approach to the job is encouraged.
If you are interested then please send a copy of your CV to
sales@tallingtonlakesproshop.com
and mark it for the attention of Paul Cowling.
Gear Forum
(
Read more
| 1 comments, 16 Feb 2011
)
This announcement has been read 3,749 times
---
Gear News and Outdoor Industry News at UKC and UKH presents climbing, walking and mountaineering equipment and stories that will be of interest to UKClimbing.com's readers. They are not gear reviews and are provided by companies that advertise with UKClimbing Limited. Please feel free to comment about the stories and products on the associated thread.