Part Time Cook/Supervisor at Outside Cafe
added Feb/2011, see all
Outside Ltd
news & reviews
announcement by
Outside Ltd
This announcement has been read 4,030 times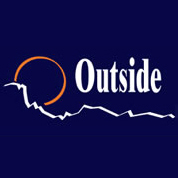 POSITION FILLED
A part time member of staff is required to join the team at the Outside café in Hathersage.
Title of the position:
Cook/Supervisor
Company name:
Outside Ltd
Location:
Hathersage, Derbyshire
Salary:
£6.75 per hour
Hours:
30+ hours per week on a Rota basis to include weekend shifts
The right candidates will be enthusiastic and motivated. Experience preferred but not essential as full training will be given to the right individual.
Please send a CV and covering letter to:
Outside Café
Main Road
Hathersage
Derbyshire
S32 1BB
Or
café@outside.co.uk
Or
Contact Nick on 01433 651936
Gear Forum
(
Read more
| 1 comments, 17 Feb 2011
)
This announcement has been read 4,030 times
---
Gear News and Outdoor Industry News at UKC and UKH presents climbing, walking and mountaineering equipment and stories that will be of interest to UKClimbing.com's readers. They are not gear reviews and are provided by companies that advertise with UKClimbing Limited. Please feel free to comment about the stories and products on the associated thread.