Quality Climbing Instructors - Wanted
added Apr/2013, see all
The Castle
news & reviews
announcement by
The Castle
This announcement has been read 1,159 times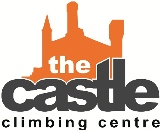 Top Quality Climbing Instructors Needed...
The Castle Climbing Centre, London's premier climbing wall, is looking for
freelance
Climbing Instructors to expand our existing team.
The Castle celebrates the fact that it is an industry leader, and our values of 'quality', 'sustainability' and 'integrity' underpin all that we do. We are passionate about the experience we offer to all our customers (climber and non-climber alike), and we strive to make a difference by employing dynamic, highly motivated people.
We're passionate about climbing, and as one of our instructors you'll be the face of the Castle – responsible for inspiring and motivating customers while maintaining and promoting a safe climbing environment. You'll be helping people of all ages, backgrounds and experience levels to develop their confidence through climbing and must have the drive and energy to meet the challenge of each new session.
Are you:


An SPA or CWA holder?
Experienced at instructing people of all ages and abilities?
Flexible & willing to work evenings and weekends?
An experienced outdoor climber?
Able to communicate your passion for climbing indoors and outdoors to customers and colleagues alike?
Committed to high quality service and self-development?
Comfortable building trust with all your colleagues, working easily with a number of teams?


If so, then we'd love you to apply:
Simply send a
cover letter, CV
and the contact details of
two referees
to
ben@castle-climbing.co.uk
Application closing date:
24th April 2013
Interviews:
1st & 3rd May 2013
For more information, i.e. service description/person spec, please email
ben@castle-climbing.co.uk
Gear Forum
(
Read more
| 1 comments, 05 Apr 2013
)
This announcement has been read 1,159 times
---
Gear News and Outdoor Industry News at UKC and UKH presents climbing, walking and mountaineering equipment and stories that will be of interest to UKClimbing.com's readers. They are not gear reviews and are provided by companies that advertise with UKClimbing Limited. Please feel free to comment about the stories and products on the associated thread.