Maintenance Manager - Wanted
added Apr/2013, see all
The Castle
news & reviews
announcement by
The Castle
This announcement has been read 1,244 times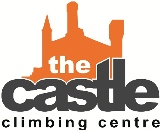 The Castle - London's premier climbing wall - is looking for a new maintenance manager to form an integral part of the team.
The Castle celebrates the fact that it is an industry leader, and our values of 'quality', 'sustainability' and 'integrity' underpin all that we do. We are passionate about the experience we offer to all our customers (climber and non-climber alike), and we strive to make a difference by employing dynamic, highly motivated people.
The role of Maintenance Manager forms a cornerstone of our business, ensuring safe and comfortable facilities for our customers/staff and assisting with climbing wall builds and structural inspections.
The role encompasses a diverse range of responsibilities beyond the general maintenance/upkeep of building & facilities. These include ensuring adequate supplies of equipment; carrying out equipment inspections & maintaining appropriate inspection logs; working closely with other teams/managers to develop our facilities, etc.
If you are:


A self-starter, able to work proactively
Willing and able to react to issues as they arise
Very organised and able to prioritise to meet deadlines
A stickler for detail
Knowledgeable about H&S requirements and committed to safe working systems
Able to adapt your general maintenance skills to a varied range of tasks
Good at communicating and working with different teams of people as well as on your own
An experienced climber with a good knowledge of safety systems


Then we'd love to hear from you! This is a great opportunity to become part of our growing business and enjoy the comprehensive benefits package that the Castle offers.
For further information (Full Job Description/Person Spec etc.) on this position please email:
ben@castle-climbing.co.uk
To apply: please send a
cover letter
(outlining your suitability for the post), a
CV
& the contact details of
two Referees
to
ben@castle-climbing.co.uk
Deadline for applications: 17.00 April 25th 2013
Interviews: April 29th & 30th (Mon & Tues)
Gear Forum
(
Read more
| 3 comments, 14 Apr 2013
)
This announcement has been read 1,244 times
More In This Category
Related UKC Forum discussions
---
Gear News and Outdoor Industry News at UKC and UKH presents climbing, walking and mountaineering equipment and stories that will be of interest to UKClimbing.com's readers. They are not gear reviews and are provided by companies that advertise with UKClimbing Limited. Please feel free to comment about the stories and products on the associated thread.
Please support the following outdoor retailers who support
UKClimbing.com
: