Duty Managers - Wanted
added May/2013, see all
The Castle
news & reviews
announcement by
The Castle
This announcement has been read 1,554 times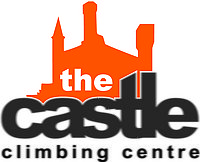 The Castle Climbing Centre is looking for enthusiastic, flexible people to join our growing Duty Managing team
Duty Managers have responsibility for the operation of the centre during opening hours and act as the designated First Aider when the centre is open. They provide a reference point for all the day's activities for both staff and customers; they ensure that safety procedures are followed and they provide a friendly, efficient service for our customers while supporting the staff in the centre working in their specialist roles.
If you:
- are an experienced climber/instructor with SPA training (minimum);
- are able to ensure that the highest standard of health and safety are maintained at all times;
- have excellent customer service skills;
- can resolve a conflict or customer complaint diplomatically and tactfully;
- have superb written and verbal communication skills;
- can motivate a team of staff;
- are first aid trained and confident to deal with a first aid incident;
- are a practical person, able to undertake basic maintenance tasks;
- have experience cash handling;
- have the ability to manage a busy workload and keep smiling!
- and generally think that you have what it takes to be proactive in the day to day running of a busy climbing centre,
Then please get in touch!
To apply,
please send a cover letter outlining your suitability for the role, along with your CV (including the contact details of 2 referees)to:
ben@castle-climbing.co.uk
Application deadline:
Thursday 23rd May
Interviews:
Mon 3rd- Wed 5th June
For more information & full job description please email
ben@castle-climbing.co.uk
Gear Forum
(
Read more
| 9 comments, 12 May 2013
)
This announcement has been read 1,554 times
---
Gear News and Outdoor Industry News at UKC and UKH presents climbing, walking and mountaineering equipment and stories that will be of interest to UKClimbing.com's readers. They are not gear reviews and are provided by companies that advertise with UKClimbing Limited. Please feel free to comment about the stories and products on the associated thread.