Wanted: Climbing Instructors for New London Walls
added May/2013, see all
High Sports
news & reviews
announcement by
High Sports
This announcement has been read 1,265 times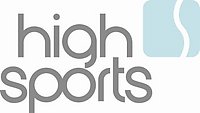 High Sports is hiring climbing instructors for several London walls, from casual instructor roles to duty managers. The walls include Swiss Cottage, Brixton, Crystal Palace and our brand new wall in Lewisham.
To apply, please send your CV and Covering Letter to cole.styron@high-sports.co.uk
Please indicate which walls you would be interested in, as well as your preferred role (instructor, duty manager, etc.)
Gear Forum
(
Read more
| 1 comments, 13 May 2013
)
This announcement has been read 1,265 times
---
Gear News and Outdoor Industry News at UKC and UKH presents climbing, walking and mountaineering equipment and stories that will be of interest to UKClimbing.com's readers. They are not gear reviews and are provided by companies that advertise with UKClimbing Limited. Please feel free to comment about the stories and products on the associated thread.