Outside.co.uk Vacancy - Web Content Editor
added May/2013, see all Outside Ltd news & reviews
announcement by Outside Ltd
This announcement has been read 796 times
Gear News
News from Outside Ltd: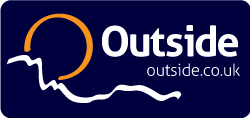 Full time staff member required to join the Outside.co.uk team

Title of the position: Web Content Editor
Company Name: Outside Ltd
Location: Hathersage, Derbyshire
Salary: From 17.5K p.a. Depending on experience
Hours: Monday - Friday 09:00 - 17:00
Date Advertised: 13/05/2013
Interviews: Interviews will be held week beginning – 27/05/2013
Start Date: The position is available immediately
Applications: Please Email C.Vs with a covering letter to james@outside.co.uk

Outside Ltd is one of the premier specialist outdoor retailers in the UK and is looking for an enthusiastic individual for the role of Web Content Editor. The role involves researching, writing and editing content for the Outside.co.uk website including features, descriptions, reviews, blogs and guides. As well as written content the job will require the successful candidate to source, edit and resize product images.

The role also involves website stock management responsibilities; liaising with the website manager and head buyer to create new product records and the stock control system to update existing products.

Key areas of responsibility
Researching and writing product descriptions and sourcing images
Regularly review and monitor website content and performance
Plan, write and create the monthly email newsletters
Website banner advertising administration
Recording weekly/monthly site statistics
Liaise with the shop managers to input blogs and reviews onto the website
Liaise with suppliers and colleagues on the development of relevant content for the website and email newsletter

Required Skills
A good working knowledge of Microsoft Word, Excel and Outlook
Experience of Adobe Photoshop or other photo editing software
Experience researching, writing and editing SEO driven online content
Experience using Illustrator or equivalent graphic design software to produce online graphics
A keen interest in climbing and outdoor equipment
Although formal typing qualifications aren't required the job role does involve a lot of typing so being able to type quickly and precisely is important.
Experience researching, writing and editing online content
Good communications skills
Ability to manage own time and prioritize responsibilities

Qualifications
English writing skills are essential with a minimum of GCSE English language A to C or equivalent

Contact: James Lawton (Website and IT Manager)
Email: james@outside.co.uk
Phone: 01433 698199 (option 4)

We are also looking for a Web Marketing Assistant, see http://www.outside.co.uk for details
---
Gear News and Outdoor Industry News at UKC and UKH presents climbing, walking and mountaineering equipment and stories that will be of interest to UKClimbing.com's readers. They are not gear reviews and are provided by companies that advertise with UKClimbing Limited. Please feel free to comment about the stories and products on the associated thread.