Hotel Chalet Hotel Staff
added May/2013
announcement by
manufacturer
This announcement has been read 2,074 times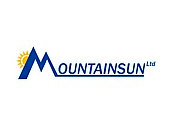 We are looking for operational staff to help run one of our Chalets in Italy all year round. Chalet Hotel Diamant has 38 en-suite guest rooms in the majestic Dolomites. We are open for both Winter and Summer season.
In the winter the ski area offers the opportunity to ski more miles in a week than anywhere in the world, & includes 3 World Cup race venues, a glacier, & some of the longest black runs in Europe.
In the summer the area is perfect for walking, climbing, Via Ferrata (the concept of which was born in the area) and to discover the history and the culture of the local Ladin people. In order to enable people to "do to their own thing" we are offering this holiday on a bed and breakfast basis and we will be offering substantial packed lunches and light evening bar meals should the need arise
Competitive salary, ski passes & ski equipment provided
Knowledge of Italian or German an advantage
UK National Insurance number essential
Driving Licence
Please submit your applications to:
admin@mountainsunltd.com
Gear Forum
(
Read more
| 1 comments, 22 May 2013
)
This announcement has been read 2,074 times
---
Gear News and Outdoor Industry News at UKC and UKH presents climbing, walking and mountaineering equipment and stories that will be of interest to UKClimbing.com's readers. They are not gear reviews and are provided by companies that advertise with UKClimbing Limited. Please feel free to comment about the stories and products on the associated thread.