VIDEO REVIEW: Red Chilli Corona VCR Rock Shoes
£84.99, added Nov/2010, see all Red Chili news & reviews
reviewed by Jon Ratcliffe
This review has been read 7,865 times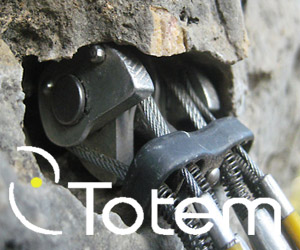 More In This Category
Related UKC Forum discussions
Jon Ratcliffe, who runs the Indy Climbing Wall in Anglesey, reviews the Red Chilli Corona VCR Rock Shoe. Video by Jack Geldard and edited by Ray Saunders. Stills from the video below.





Red Chilli Corona VCR

Sharpened up, more stylish and with a touch more bite, the Corona's tried and tested fit and function are only improved by a slick re-make for this distinctive and hardcore VCR.
Performance is the key to this shoe and featuring a sharp low-profile toe, a killer slingshot heel and bonus toe rubber for super-tech hooking, it's obvious that it performs! For 2010 the midsole is tweaked to give even more sensitivity and feedback while our double VCR straps add in easy 'on and offs' between boulder sends, redpoints, or on belay. A smart new graphic simply enhances this great package.
A proven product, the Corona VCR wears with a fit, function and performance that really works.
Features
VCR straps for easy adjustment
Sharp asymmetric low profile toe
Bonus rubber over the toe and in the arch for added versatility
Cool new black / white colourway
Twin rear pull on tabs
Super sticky 4.5mm RX2 Red Chili rubber
Sizes UK 3 to 12 / US 4 to 13
Colour: White / Black
PRICE: £84.99
MORE INFO: Red Chilli Website
---


Jon Ratcliffe
UKC Gear, Feb 2010
© Jon Ratcliffe Collection Jon Ratcliffe is based in North Wales. He worked as an outdoor instructor and in various climbing shops for 15 years where he became 'hyper critical' of gear. He has now settled to running the Indy Climbing Wall on Anglesey.
Jon has climbed extensively throughout the UK, Europe and in Kyrgyzstan. His recent new route in Cwm Idwal, The Devil's Appendage (VII,7) has become an instant classic, but may not form again for several decades!
He climbs trad, sport, boulders, ice, mixed and plastic in equal measure and he even has an electronic timer next to his campus board.
UKC Articles and Gear Reviews by Jon Ratcliffe: