Mick Fowler and Paul Ramsden have made the first ascent of Kishtwar Kailash (6451m) in the Indian Himalaya. The pair reached the summit by a route on its 1500m southwest face, with mixed climbing up to Scottish VI.

Read more at UKC NEWS
New Product: North Wales Climbs - Pre-order Special Offer
The new North Wales Climbs Rockfax guidebook is now available for pre-orders at a special offer price of £24.95 (RRP £29.95).

read more...
Photo of the Week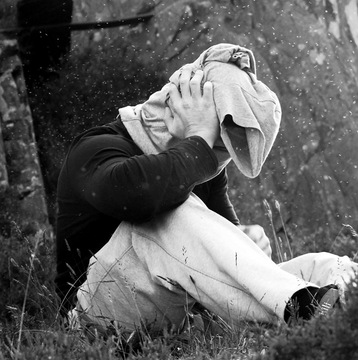 "A severe case of belay midge depression on Patellaectomy, effort Stelmach!" © Andrew Stelmach
8000 metres: Climbing the World's Highest Mountains by Alan Hinkes
Sponsoring the UKC Newsletter - contact us
Forums
The most popular Climbing Forums in the world, with 8,200 new messages last week. Talk about the routes you're going to do, ethical debates, foreign trips, winter routes and conditions or expeditions. Some of the busiest of the 800+ topics this week included: The No.1 poster in our Top 40 Posters this week was Coel Hellier.

This autumn and winter, Tim Emmett will be traveling around the United Kingdom, hosting presentations and clinics on his recent expeditions to Iceland, Pakistan, and British Columbia.
Sponsoring the UKC Newsletter - contact us
Latest News
All the Latest News from the UK and around the world. No more waiting for next month's magazine:
Photos
Gallery of the Week

Our Photo Gallery contains a unique collection of over 168,500 images from UKClimbing users, with 157 new photos added this week.

As a registered user you can upload your photos into your personal gallery, as well as voting on any photo on the site. This week we had 2,132 votes, and the top voter was rockrat.

Congratulations to Ice Nine, our Gallery of the Week as voted by UKC users.
Events Diary
All the dates you need in our Events Diary for Competitions, lectures and even club meets:
Latest Articles
Read our Latest Articles for inspirational rock destinations, interviews, gear reviews, competitions and much more:

Intro to Trekking in Nepal, part 2: In the first article of this two-part series regular UKH contributor and expedition leader Rebecca Coles described the types of trek which can be undertaken in Nepal...
The North Face Kalymnos Climbing Festival Report: Mick Ryan reports from The North Face Kalymnos Climbing Festival 2013. Alex Megos crushes hard, James Pearson gets married, loads of people have a great time!
Along the Anglo-Scottish Border: Next year's vote on Scottish independence boils down to the question of what the Anglo-Scottish border actually means. But Ronald Turnbull already...
VIDEO: Leah Crane's 'Hand Picked' St Bees Boulders: In this, the third of a five part video series called 'Hand Picked' from Marmot, we see Leah Crane in action on her favourite boulders at the sandstone...
TRIP REPORT: West Coast of Greenland: During July this year the team of Jacob Cook, Tom Codrington, Ian Faulkner and Peter Hill set out on an adventurous expedition to the west coast of Greenland. The plan: spend six...
Newsletter Options
To unsubscribe from this email list, make sure you are logged in as a registered user, and use the User Options page to change your newsletter options. You can also change your subscribed email address and your password from the same page.

You can alternatively get an alert each week when the newsletter comes out using an RSS feed