| | |
| --- | --- |
| | / NEWS: A Tribute To Al George |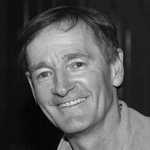 Al George, a well known climber and Mountain Guide, has recently died. Here, Dai Lampard remembers a little bit about the man who touched so many people.
Read more at http://www.ukclimbing.com/news/item.php?id=47656
In reply to
UKC News:
Thanks for that moving tribute. Al was a special person with an infectious enthusiasm for the mountains. Even when he was ill he had an energy about him and he enriched the lives of others by his humour, knowledge of the mountains and positive outlook. I'm so sorry he's gone. He was a pleasure to know.
Godspeed Al, our thoughts to Phil.
Regards, Mark.
In reply to
UKC News:
My thoughts go out to his friends and family.
I only met Al a few times, but he was one of those people you immediately warm to.
The photo at the top is exactly how I remember him, great smile!
G.R.
In reply to
UKC News:
Thankyou - a lovely and moving tribute - I only really knew Al well enough to pass the time of day with on the hill or at a conference, but he really did seem to be a warm, friendly and mischeviously humoured bloke.
A lot of folks will miss him.
---
This topic has been archived, and won't accept reply postings.