| | |
| --- | --- |
| | / ARTICLE with AUDIO: A Modern Tom Patey: Odub Keepin' it Real |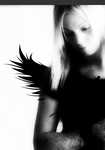 Not another American taking a pot shot at our E-grade system? Yes, and this time, Tom Patey styleee, in a song.
Ohio climber, Kris 'Odub' Hampton shot to fame and almost to court releasing controversial climbing-slash-hip hop songs. He found the climbing media too easy on its superstars.
Now pro-climbers worldwide, including Dean Potter and James Pearson, know that slip ups may lead to being smacked down with catchy, scathingly witty downloadable rhymes.
Sarah Stirling stays up late and communicates with the climbing rapper and musician from Cincinnati.

Read more (and LISTEN) at http://www.ukclimbing.com/articles/page.php?id=1751


including.....Tom Patey - A Rapper From Another Age....
In reply to
UKC Articles: The Dean Potter song is well funny.
In reply to TobyA:
You can read singer-climber Misty Murphy's blog here
http://www.climbing.com/exclusive/readerblogs/misty_murphy/
11/12/08 - VRG (a.k.a Very Radical Guys) - I live 20 minutes away from the noisiest, most obnoxious, sometimes dangerous but almost undoubtedly the best climbing in the country.
It's called the Virgin River Gorge located on what they call the Arizona Strip. It's like no man's land, where you are more likely to stumble upon a dead body as you are a pretty cactus flower.
domk
on 07 Apr 2009 -
netaccessb.leg.wa.gov
---
This topic has been archived, and won't accept reply postings.