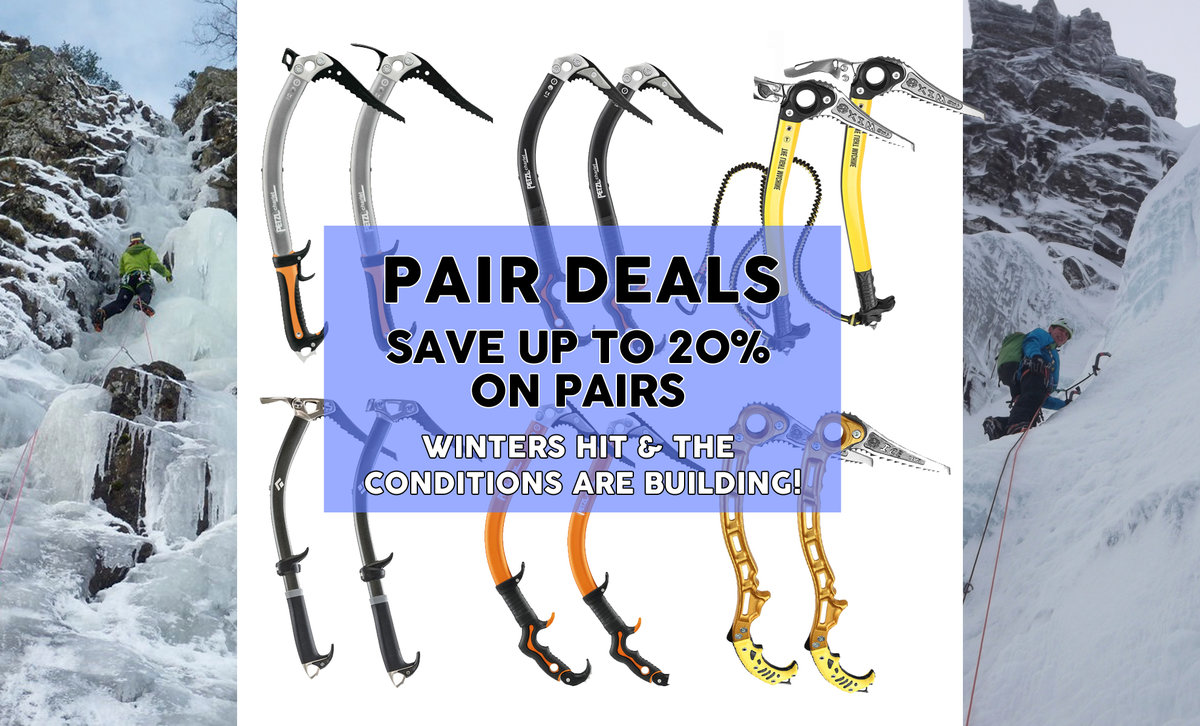 Winter is well and truly here and the conditions are building - certainly for Scotland! The thought of buying a new pair of shiny tools can be a bit daunting, so we like to do what we can to make that big purchase a little nicer.

With one of the best range of tools, ranging from those wishing to take their first steps out in to winter mountaineering to those seeking the hardest mixed lines, we have a pair deal for you.
View by brand:
Petzl
DMM
Grivel
Black Diamond
e-Climb
Don't forget - it's free UK delivery on all pair deals and you can also earn money off future purchases every time you spend with us with our customer reward scheme.
It's time to go and do some winter climbing!!