It's taken Mountain Equipment 3 years and over 35 prototypes to perfect their new Tupilak Pack range, but the wait was worth it. Enter now for your chance to win a Tupilak 37+ with UKClimbing!
Painstakingly developed over the course of more than 3 years and refined through over 35 prototypes, the Tupilak Pack has been a personal mission to create the best alpine climbing rucksack created by climbers, for climbers.
Every aspect of design and functionality has been individually tested and assessed by Mountain Equipment, their pro partners and a hand-picked group of professional mountain guides.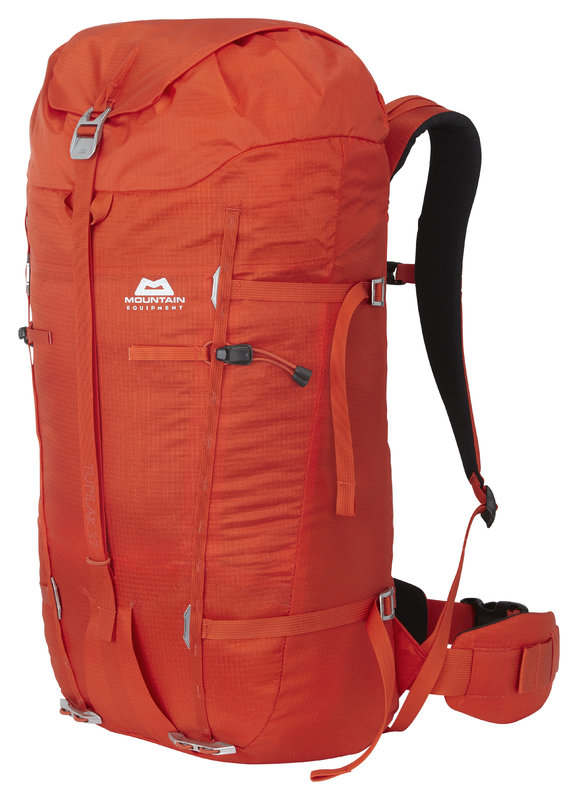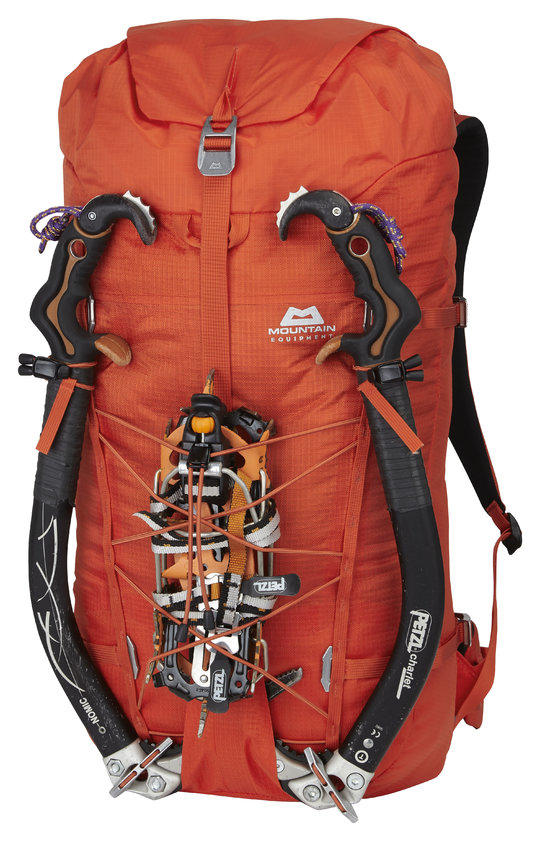 From custom-made componentry like the Grappler™ Buckle - a durable, one-handed pack closure system – to the robust and exclusive PACT™ fabrics, which were developed after a long journey to engineer a completely new, durable fabric from the ground up, every detail on the pack has been a considered process that suits the specific needs of alpine climbers.
Whether you want the smallest pack [Tupilak 30+], for accessible ice-fall climbing or multi pitch rock, the most versatile for lightweight summer alpine ventures [Tupilak 37+] or the largest for winter alpinism and remote multi-day objectives [Tupilak 45+], each pack has been optimised to carry all the essentials and carry them well.
Specification
Rewarding the minimalist focussed alpinist with arguably our finest all-round pack. This durable, highly weather-resistant yet lightweight climbing and mountaineering pack is perfect for summer alpine and winter climbing on the steepest lines.
37 litre minimum capacity
PACT™ 300 & 100 R2 fabrics; durable, lightweight and water resistant
On Demand Minimalism; all components removable
Integrated cowl-lid closure for easy packing and weather protection
Durable aluminium Grappler™ buckle
Internal 'floating' accessories pocket; accessible from inside or outside of pack
Internal weather-proof cowl with roll-top closure
Side compression straps with aluminium Hammerhead™ toggles
High Density EVA back panel
High Density EVA shoulder straps
40mm webbing hipbelt with removable High Density EVA moulded hip-fins
Dual axe toggles with integrated pick pocket
Daisy Chain system and haul loops
Supplied with Shockcord System
Min Weight: 570g / 20.1oz
Max Weight: 780g / 27.5oz
Back Length: 47cm / 19in