Steve McClure, one of the UK's highest profile and most influential rock climbers, has become the newest addition to Marmot's pro climbing and mountaineering team.
Steve reputation has been well earned over the last decade through his constant pushing of standards and ground breaking ascents.
Steve was the first Britain to onsight F8b and then F8b+; climbed the first F9a in England in 2000 (Northern Lights), F9a+ in 2007 (Overshadow) and has been British Indoor Champion four times. Steve has also onsighted more than 100 routes graded F8a or harder within 12 months; climbed over 500 sport routes at F8a and above, established a ground-up F8b+ deep water solo, climbed 8c+ very fast and climbed E11 trad in 2008 (Rhapsody).
Climbers of Steve's ability are very rare, and we are delighted that he has chosen to work with us. His plans of continued landmark ascents and endorsement of our products will give us exceptional brand exposure. We believe our range of clothing and equipment will play a pivotal role for Steve as he undertakes all his climbing in the future. (See UKC News report about Steve's latest ascents soon)
About working with Marmot Steve said:
"I'm extremely pleased. I'm lucky to be supported by the best equipment companies in the world (Petzl, Beal and 5.10) and Marmot fits perfectly alongside these. I used Marmot equipment exclusively in Greenland a few years ago where performance was paramount and was impressed. I couldn't think of a better company to forge a relationship with. Within a day of getting some new clothes I was wearing them at a high elevation crag in Wales. A long sweaty walk in, followed by hard climbing in cold windy weather needed high performance stuff. I'm used to typical cotton clothing, but the difference in performance under testing conditions, and thus my overall climbing performance was massive!"
In addition to his role as Marmot's newest athlete, Steve will also be working closely with us on our new retailer support strategy. He, and our other athletes, will visit our key retail partners to meet shop staff, communicate real world product use, and deliver inspirational presentations.
Further Information available from:
Martin Panton
Marmot UK
---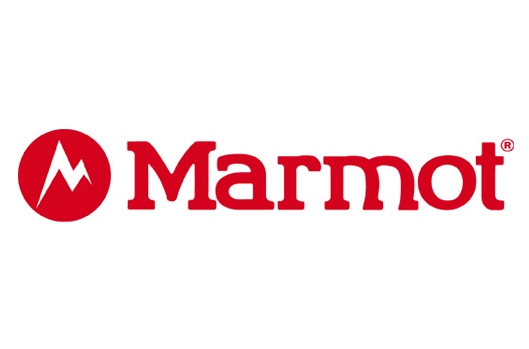 Marmot UK is based in the spectacularly located showroom facility in Sandside, Cumbria, on the fringe of the Lake District.

Address: Marmot UK
Unit 2 Shoreline Business Park
Sandside
Cumbria
LA7 7BF
Tel: 015395 63616 Fax: 015395 63618

E:mail: Hugh Harris hugh@marmotuk.co.uk
Steph Jones steph@marmotuk.co.uk
Martin Panton martin@marmotuk.co.uk
General Enquiries enquiries@marmotuk.co.uk