Five Ten Facebook Comp: The winner is Ian Carr.
by Michael Ryan May/2011
This article has been read 5,414 times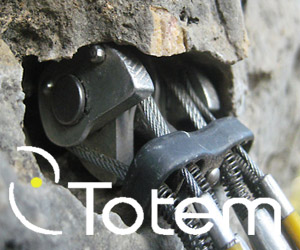 Popular Articles Right Now
In April 2014 16 Sherpas were killed in an avalanche on Everest. In a series of articles Everest operator Russell Brice looks at... [ full article ]

A summary of all the latest content on UKClimbing.com from the past month, including: 20 new articles, 42 product announcements... [ full article ]

At just 21 years old, Shauna Coxsey is already the undisputed star of modern British competition climbing. This year, Shauna... [ full article ]

Related UKC Forum discussions
The winner is Ian Carr.

If you are on Facebook, go to the UK Five Ten Facebook page become a fan and stand a chance of winning a pair of Five Ten Arrowheads or Quantums. We will announce the winner at UKClimbing.com.
Five Ten's next generation Anasazi....The Arrowhead
Next generation Anasazi last with a downturned toe and a higher arch offers a snug, precision fit. The upper is a supple, breathable Cowdura™ that molds to the foot. New heel cup hugs the foot and stays in place. The toe rand is made of extremely durable and high friction Stealth® Mystique™ rubber and the Onyxx™ outsoles are the benchmark in edging performance.
Five Ten Arrowhead
UKC Gear
© Five Ten
More details and photographs: fiveten.com
UK Stockists: www.fiveten.com/dealers