Happy Christmas from Hot Rock ... Win a place on an expedition worth nearly £3000!
by dunc 101 Dec/2011
This article has been read 3,230 times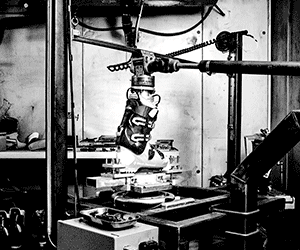 More Articles Like This
In this article series I Want That Job! I'm interviewing people from various professions within the climbing world. This time... [ full article ]

Popular Articles Right Now
Steve McClure's name is synonymous with hard climbing in Britain, and last year was no different! With a 9a/+ first ascent and... [ full article ]

Elbow injuries (tendonitis) are arguably the most common along with finger injuries. In this article, climbing coach Robin... [ full article ]

Related UKC Forum discussions
Hot Rock, which runs adventurous rock climbing expeditions in remote corners of the globe, is giving away a free place on its forthcoming expedition, northbound throughout South America in 2012.
Starry, starry sky: Bush camp at 3000m
dunc 101, Dec 2011
© hot rock
Depending on the stage you choose this could be worth nearly £3000!
The expedition will spend 8 months travelling from Santiago to Tierra del Fuego, at the continent's southernmost tip, then up through Argentina, Chile, Bolivia, Peru, Ecuador, Colombia and Venezuela, to the shores of the Caribbean sea.
The expedition aims to be in climbing venues nearly 70% of the time, and the timing and route are designed to ensure that it hits climbing season in virtually every destination through the trip
And, as the expedition travels up the spine of the Andes, it'll take in the major non-climbing sights and experiences of the continent too.
To enter the competition simply visit the hot rock website to choose your preferred stage and follow the instructions. www.climbhotrock.com. Oh, and please tell your friends!
The route of the 2012 expedition
dunc 101, Dec 2011
© hot rock
Cragging above the Brazilian jungle
dunc 101, Dec 2011
© hot rock