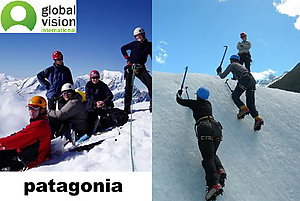 Patagonia Conservation and Wilderness Training
Venture to the heart of Patagonia for a 5 or 10 week expedition with Global Vision International. Learn leadership skills, how to hike and camp in the valleys, explore the mountains and assist important environmental projects.
GVI's Patagonia expedition in the Andes combines a mountain adventure with a multitude of skill development opportunities and valuable assistance on vital conservation projects in one of the most remote regions of the world. Be prepared for a challenge if you choose to join this expedition, it contains some arduous trekking and extreme climates in the heart of dramatic Patagonia!
You will conduct fieldwork in small research groups, the conservation surveys vary from season to season, but all include trekking and data collection in the Andes and the zone towards the steppe regions of Argentine Patagonia.
Highlights:
• Become proficient in Wilderness Navigation, Use of GPS, VHF radios, and Sat phones
• Master ice-climbing and train with crampons and ice axes
• Learn roped glacier travel and study crevasse rescue techniques
• Complete a CPR/first aid course (certification optional)
• Learn Biological survey techniques and methodologies
• Survey areas for wild boar, red deer, wild cats
• Live in tents and learn camp-craft
Internships and Field Work:
By participating in a 10 week expedition you will be eligible to apply for an Internship or Job working in the field with GVI.
Overview:
http://www.gvi.co.uk/expeditions/south-america/argentina/research-exploration-expedition-patagoina/h...
Contact GVI:
Website:
http://www.gvi.co.uk/
Email:
info@gvi.co.uk
Tel: 01727 250250
NEW: Read updates from the base camp in Patagonia on the new GVI Patagonia Blog at
http://gvipatagonia.blogspot.com