Click to view latest messages in all forums

This topic has been archived, and won't accept reply postings.
Premier Post - Climb Manager Job Advert
by - Nexus Community on - 09 Jul 2010 - nex024-22765.routed.opal-solutions.com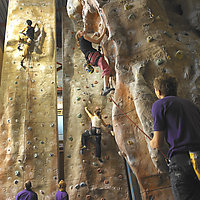 Climb Manager (39hpw)
Salary: £18,429 - £24,025
Based At: The Climb(The Chiltern Pools - Amersham)
Closing Date: Monday 19th July 2010

Reporting directly to the General Manager, we are looking for a conscientious and enthusiastic person to manage The Climb at The Chiltern Pools.

You will be responsible for the day to day running of The Climb, ensuring the safety of all customers and staff. Your duties will also include supervising and training staff, programming course activities and completing routine inspections of all climbing equipment.

You must hold a current SPA (or equivalent) qualification and first aid at work qualification. Previous experience within the climbing industry is essential and experience within leisure will be an advantage, as will a working health and safety knowledge.

Interviews to be held on Wednesday 28th July 2010.

If you are interested in applying for this position, please visit our website http://www.nexuscommunity.org where you can download an application pack and view details of the position.

For any further details, please contact the Nexus HR team on joinourteam@nexuscommunity.org
---
This topic has been archived, and won't accept reply postings.

[top of page] - [forums latest]