| | |
| --- | --- |
| | / buying Baby Carrier in the lakes |
This topic has been archived, and won't accept reply postings.
Hi all,

Escaping to the lakes over New Year and am poorly prepared for my one year old.
Need to grab a suitable warm all in one and a carrying back pack/carrier. Obviously just for a spot of walking!

Any ideas where I can make a quick stop for such items near Ambleside area or en route from the south?

Thanks in advance
Dave
In reply to
monkey1:
Hi Dave,
I'd offer to let you borrow ours as we are in Canada next week but I reckon it's probably a bit too late in the day to send to you?
Best place to try I suppose if you want a second hand one is ebay locally or Gumtree. Brand new you're looking at about £200 for something like a Macpac (Cotswolds). We bought a littlelife 2nd hand like the one in the link below for £50 on ebay.
Been up the Ben, Snowdon, all round Europe and our daughter is only 10 months! Started using it when she was 6 months and she loves it.
http://birmingham.gumtree.com/birmingham/18/69717718.html
Maybe the guy in the ad still has his, that is a really good price and the same one we have. Might be a bit out of your way but well worth it. As far as all in one suits go, we bought 3 today for next week from Mothercare for about a tenner each. Daisy will look like a bear, but she won't know!
Anyway, hope this is of some use, Den
In reply to
monkey1:
For what it's worth we're putting the young ones Christmas money towards a Vaude Jolly Comfort. They're anywhere between £100 to £140 depending on where you look. The Swing is a bit cheaper and has a mesh back.
In reply to
Denni:
Cheers Denni, much appreciated.
Your offer to lend me yours is extremely kind, but I'm afraid we're setting off from Nottingham early tomorrow, so that writes off a stop at Brum too.
If they're sold at the likes of Cotswold then that's good enough for me, even at 200quid (gulp!), I wasn't sure...
I reckon it should get plenty of use so I'll take the plunge. Have a good one in Canada and thanks again.
Dave
In reply to
monkey1:
Definately worth the money in the long run. Our daughter is never out of it now and it's good up to about 4 years I think.
Gaynors in Ambleside have the S2 at a really good price:
http://www.gaynors.co.uk/productdetail.asp?productcatalogue=060701420008
Only thing I would recommend, is to buy the sun shade for summer, great bit of kit.
Have a good time mate, hope the little un enjoys the ride!
Den

In reply to
Denni:
Lovely stuff, that will do the trick!
Thanks again
Dave
---
This topic has been archived, and won't accept reply postings.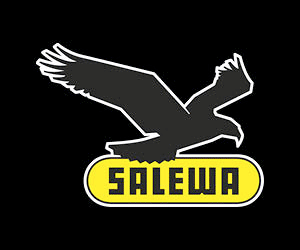 Elsewhere on the site
Climbing Technology's range of winter hardware continues to grow and for winter 2014 they have a crampon in the range to... Read more
141217
0
Steve Dunning has made what is likely the tenth ascent of The New Statesman, the classic and bold gritstone arete at the Cow... Read more
141216
0
F ounded in 1993, Mountain Hardwear are a pretty young mountaineering clothing and equipment manufacturer but are also one of... Read more
141216
0
This years ROCfest will be slightly different. We've decided to run a Climbing Festival, not just a competition! Over... Read more
141216
0
At a bar in Llanberis an old man chimed in And I thought he was out of his head Being a young man I just laughed it off When... Read more
141203
0