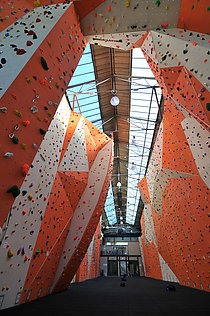 Reading Climbing Centre is celebrating it's opening with a launch party on Thursday the 3rd of March from 5pm onwards.

John Dunne and the RCC team would like to welcome you to an action packed night of activities at the centre.
Stephen Venables, one of the UK's best mountaineers, and the first Briton to summit Everest without the use of bottled oxygen (and by a new route up the Kangshung face at that!) will be conducting the official opening, and will be available for book signings on the evening.
There will also be a host of other activities happening throughout the launch:
*Complimentary food and drinks all night
*Free taster sessions (bring your friends!)
*Bouldering competition
*Speed climbing competition
*Prize draws
*Free masterclasses with British team climbers
*Dave Barrans 'Killer Problem' prize
*and much more...
Check out
readingclimbingcentre.com
for more details!
Come on down and join in the fun!!!
FREE entry all night