| | |
| --- | --- |
| | / New Skye Guidebooks; have you got yours? |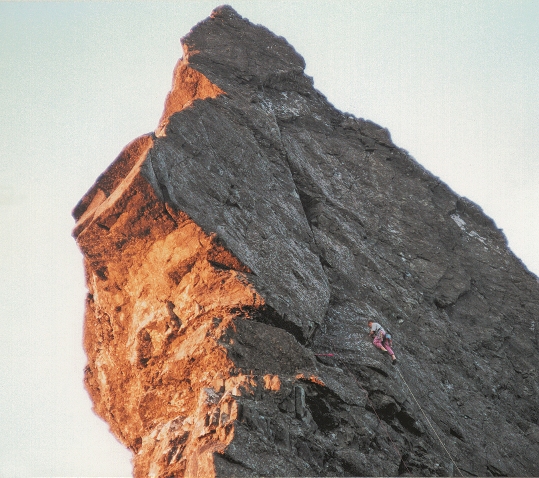 Many visitors to Skye this Spring may be unaware that the island has 2 brand new guidebooks available. They are considered a great improvement on the 1996 edition with full colour photo-diagrams showing far greater detail than any line-diagram was ever able to. These are the SMC definitive guidebooks that hopefully describe almost any climbing adventure that you can have on the island.
Seacliffs & Outcrops has hundreds of new routes, a bouldering index, sea-stacks index and nearly 30 pages dedicated to the adjacent island of Raasay. It also covers the ice arena at Scamadal.
Review-
http://www.scottishwinter.com/?p=2892
The Cuillin has Ridge Traverses covered in intricate detail with guidebook times now given for every section. Extra route details are given for the rock climbs particularly in the lower grades. There are also over 120 winter routes described.
Review-
http://www.scottishwinter.com/?p=2076
You can order signed copies of both from my website-
http://skyeguides.co.uk/smc_guidebook.php
or from many other outlets. In particular please support specialist climbing/outdoor shops by ordering from them. If they stop stocking them what are you going to flick through next time you have a rainy afternoon to kill in Ambleside?
In reply to
Mike Lates: You forgot to mention the new Skye Scrambles book too! For those very rare days when its too wet and minging to climb!
In reply to
thegoatstroker:
Most folk are already aware of Skye Scrambles being available. What many are unaware of is that the definitive climbing guides cover scrambles too; scrambling being just a British name for low-grade climbing.
The SMC asked Noel Williams (Skye Scrambles) & I (Skye The Cuillin) to correlate grades for this very grey area but the in-depth analysis threw up some interesting "market" percepions:-
Someone who considers themself as a scrambler, when told by the guidebook that the route is Moderate or Diff, is alerted to extra difficulties so proceeds with extra caution. Grades 1-3 for scrambling or low rock climbing grades is reasonably well understood by this market.
There is an entirely different attitude taken by those that consider themselves as climbers to the same route. Moderate or Diff is way below the grade that they normally climb so leads to underestimation. The expansion in participation in climbing through indoor walls has also left a void in mountain experience in how to deal with this type of terrain.
In an attempt to increase understanding I introduced dual grades to emphasise the serious scrambling terrain as opposed to the technical difficulty. The Dubh Ridge is only Moderate technically but the terrain is very serious so Grade 3/Moderate is used. Consider it as an expansion of adjectival grading down the way if you like.
Guidebook times are a crucial part of alpine route descriptions and I was very glad when the SMC agreed they could be a useful addition.
Whichever books you use Skye is lucky to now be very well covered and there are now 3 whole books to read while you wait for the rain to stop :)
In reply to
Mike Lates: Bought the Climbing guide back in January Mike. Its a really informative piece of kit. I look forward to using it for real the first week in June !
In reply to
Mike Lates: Yes Mike I have. I headed them up to Bedes
last year.
In reply to
woody1: Beads magic again? Seacliffs wasn't even printed til 2012.
In reply to
Mike Lates: Nowhere in Ambleside has a copy! Might have to be an online ord
---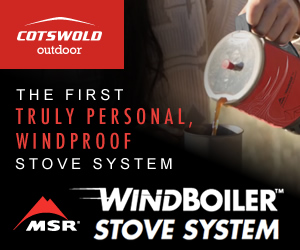 Elsewhere on the site
Rock shoes stink – let's face it. Boot Bananas are the perfect way to fight the funk and keep them fresh. They help... Read more
141219
0
Perhaps the perfect Xmas gift for the climber in your life... Wild Country's Crack School has two of the worlds best crack... Read more
141219
0
F ounded in 1993, Mountain Hardwear are a pretty young mountaineering clothing and equipment manufacturer but are also one of... Read more
141216
0
At a bar in Llanberis an old man chimed in And I thought he was out of his head Being a young man I just laughed it off When... Read more
141203
0
Tonight's Friday Night Video features the Norwegian town of Rjukan, once believed to be the home of the world's tallest... Read more
141219
0
---