| | |
| --- | --- |
| | / Hoghton Open Today! |
This topic has been archived, and won't accept reply postings.
Hi everyone

The peregrines have done their stuff and as of today the crag is open for climbing.

Last year saw a major clean up and the majority of routes ought to still be in very good condition.

However, to keep the crag in good nick please take a brush with you and where you see the need give the route you're on a bit of a clean.

There are also a few routes (Les estimates about 20% of the total)that need more work than that. It would be good if people carried on the restoration work done last year by having a go at some of these - for which a small saw, secateurs, brush and maybe a peg hammer would be useful.

Please don't leave this to everyone else because if we all took that attitude there would be no everyone else.

Have fun!

Colin Struthers

PS Below is the full text of the current agreement:

Rock climbing is permitted at Hoghton Tower Quarry for BMC members and
members of affiliated climbing clubs from Sunday, June 3rd to Sunday
August 26th, 2012. Climbers must NOT climb or visit the quarry at any other
time, because this will disrupt wildlife and other activities in, or around, the
quarry. Please park with consideration for local residents.
Please note the following approach to the quarry, which avoids crossing the
railway and which should now be used:
From the chapel, cross the railway bridge (i.e. towards Hoghton Towers) then
go through the gate on the left immediately after the bridge. A muddy track
then leads into the quarry.
During this period there should be no nesting birds and so climbing should
not disturb the wildlife. However, if any nesting birds are still at the quarry,
please leave immediately to avoid disturbing them.
Please observe the following conditions when visiting the quarry.
1. Climbers can visit the quarry from 8.30 am, but must leave by 5.30 pm
– so please plan your climbing carefully. Between Wednesday and
Saturday this time is extended to 9.00 pm.
2. When you have reached the top of a climb, please descend to the left or
right around the perimeter of the quarry (i.e. do not wander up towards
the Tower).
3. Do not use portable radios.
4. Park sensibly without causing any obstruction on Chapel Lane.
Remember that the continuation of climbing at Hoghton in future years
depends upon our adherence to this agreement. So enjoy your climbing and
act responsibly.
Les Ainsworth (BMC Access Rep.)
(April 17th, 2012)
In reply to
colin struthers: just thought i'd bump this in case anyone missed it
In reply to
colin struthers:
Cheers for letting us know. Will be sure to check it out next time I'm home
In reply to
colin struthers:
Excellent news, Houghton is an amazing venue for those that have not visited before.
A lot of hard work went into the cleaning of routes last year, will be bringing my brushes and tools along again this year.
In reply to
colin struthers:
Had a look at Hoghton for the first time yesterday. Impressive crag. I didn't climb, but most of the main walls looked pretty dry.
---
This topic has been archived, and won't accept reply postings.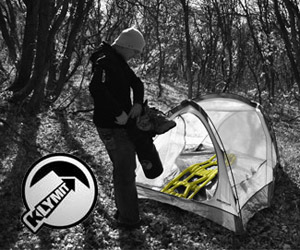 Elsewhere on the site
F ounded in 1993, Mountain Hardwear are a pretty young mountaineering clothing and equipment manufacturer but are also one of... Read more
141216
0
Tonight's Friday Night Video features the Norwegian town of Rjukan, once believed to be the home of the world's tallest... Read more
141219
0
Perhaps the perfect Xmas gift for the climber in your life... Wild Country's Crack School has two of the worlds best crack... Read more
141219
0
Rock shoes stink – let's face it. Boot Bananas are the perfect way to fight the funk and keep them fresh. They help... Read more
141219
0
With four photos in this week's top ten, and a UKC gallery of stunning images we thought it was time we had a chat with... Read more
141203
0