Click to view latest messages in all forums

Premier Post - New Midlands Climbing Wall! Staff required
by - Tom Randall - Climbing Station
on - 24 Jul 2012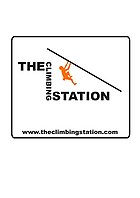 The Climbing Station is a huge new 800sqm bouldering wall scheduled to open its doors to the Midlands public this Autumn. We are situated near the centre of Loughborough, just a few minutes from the city centre and 10 mins from the M1.

Visit us at http://theclimbingstation.com
http://facebook.com/theclimbing.station

We are looking for enthusiastic individuals who want to join our venture and help create a community for climbers and sports enthusiasts in the area. You should be self-motivated, enjoy working with other people and above all love climbing! There are a number of roles available at The Climbing Station;

1 Centre Manager (full time)
4-5 Reception Staff (part time, variety of shifts available)
5+ Freelance Instructors

Duty Manager: this position will require full commitment to the company and needs a dynamic team player who's keen to help the business develop and provide the very best indoor climbing experience. You will be in charge of a team of receptionists and freelance instructors, whilst overseeing the day to day management of the centre. Skills in IT, marketing, climbing experience, team management and coaching are all of benefit.

Reception Staff: there are a number of positions available, covering all of the opening hours for the centre (daytime, evening and weekend). We are looking for friendly and approachable personalities, who can help bring our enthusiasm for climbing to our customers walking through the door! Any climbing experience or qualifications is of benefit and ongoing training will be provided on site.

Freelance Instructors: we are looking for SPA / CWA (or more) qualified instructors to help induct new members, run group sessions and manage kids party groups. In addition we are looking for freelance coaching staff to help develop and promote our in house grass roots youth development programme.

Please send your CV and a covering letter to info@theclimbingstation.co.uk . Closing date for applications is 3rd August with interviews taking place w/c 6th August.

The Climbing Station is a climbing centre run for climbers, by climbers. The directors Tom Randall, Roger Bonnert, Andy Flaherty and Peter Sammons have a clear vision on what indoor bouldering can be and you'll find it inside our doors!

by - Tom Randall - Climbing Station
on - 24 Jul 2012
In reply to Tom Randall - Climbing Station:

If you'd like to have a look at our 3D Virtual Tour of The Climbing Station, then you can find us on Youtube, or below:

http://www.youtube.com/watch?v=_AlugTWnX1c
by - Tom Randall - Climbing Station
on - 31 Jul 2012
In reply to Tom Randall - Climbing Station:

A few people have asked about what will happen if they are away on holiday in the interview week...

Well, the answer is that we will contact you and offer you an alternative interview day and we shall do the very best to accommodate you! Obviously we can't go mad with it, but we shall try and be fair.


by - Tom Randall - Climbing Station
on - 04 Aug 2012
In reply to Tom Randall - Climbing Station:

Thank you for everyone's interest in the positions advertised. We've been totally overwhelmed by the enthusiasm and motivated people out there!

You should have all received an email by now letting you know the next steps, please get in touch if you have somehow slipped through the nets.

Tom
---

[top of page] - [forums latest]