| | |
| --- | --- |
| | / Help save the Portland helicopter |
This topic has been archived, and won't accept reply postings.
Please take two minutes of your time to sign this petition...
http://epetitions.direct.gov.uk/petitions/36619
'The Secretary of State for Transport has announced the Portland Search and Rescue helicopter base will close in 2018 despite strong protests from residents, south coast MPs, medical professionals and lifesavers. The closure has been decided without any consultation of local experts.
This is not just a local issue. Dorset attracts 16m visitors a year from all over the country. Many come to enjoy the glorious coastline; sailors, divers, walkers, swimmers, fishermen, boaters –anyone who uses the waters off the south coast will be affected. Recent, extreme weather events have shown that the helicopter is necessary inland and offshore.'
I have taken this from the petition website; they do not mention climbers, but as you know it is often used to rescue injured climbers too, so please sign it! They may not listen but we at least have to try! :-)
In reply to
melD: I was rescued by the Portland search and rescue team 10 years ago. Picked out of the sea after falling over 100ft down the cliffs of Portland (not a climbing related accident I hasten to add!). Was flown to Dorchester hospital. I can't imagine what would have happened to me if this team of amazing guys and the excellent service the search and rescue team provides, hadn't existed. Everyone, sign the petition. These guys probably saved my life.
In reply to
melD:
I forgot to mention that this is a new petition, the old one expired and therefore could not be used (the magic number of 100,000 signitures was not reached). Therefore even if you signed the old petition you need to sign this one too!!
In reply to
melD: Thank you for clarification. Not clear from your first post.

In reply to
melD: Happy to sign as an ex-local with family still in the area. Apart from the great rescue work they do I would miss seeing the helicopter flying over the bay or carrying out rescue exercises with the lifeboat.
---
This topic has been archived, and won't accept reply postings.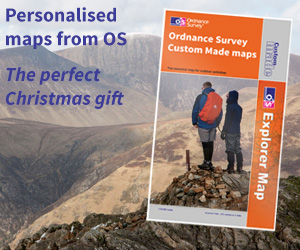 Elsewhere on the site
Perhaps the perfect Xmas gift for the climber in your life... Wild Country's Crack School has two of the worlds best crack... Read more
141219
0
Tonight's Friday Night Video features the Norwegian town of Rjukan, once believed to be the home of the world's tallest... Read more
141219
0
F ounded in 1993, Mountain Hardwear are a pretty young mountaineering clothing and equipment manufacturer but are also one of... Read more
141216
0
Rock shoes stink – let's face it. Boot Bananas are the perfect way to fight the funk and keep them fresh. They help... Read more
141219
0
At a bar in Llanberis an old man chimed in And I thought he was out of his head Being a young man I just laughed it off When... Read more
141203
0