| | |
| --- | --- |
| | / Wanted: blurb quotes for new mountaineering novel |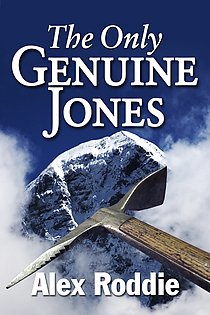 As some UKCers will be aware, I have written a new historical novel based on the history of British climbing. It's called
The Only Genuine Jones
, and is a speculative look at just how different the world might have been if the era of Alpine north wall climbing had begun just a little earlier. I'm not aiming for historical accuracy: this is an adventure story, using real characters from history as a starting point.
The book is being published independently (and electronically at first) and therefore I need help for it to be a success.
As the book nears publication I am looking for
endorsements
from well known figures in the climbing and mountaineering world. In return for reading the advance copy, all I need is some short quotes I can put in the blurb. Although I am going to be contacting certain writers directly, this is an appeal for anyone else out there who might be interested in helping an independent author out!
Want to know more?
Check out my website,
http://www.alexroddie.com/
, which contains a wealth of material on my projects, articles on history and climbing, book reviews, and much more. Also watch out on UKC for more on my books in the future.
Book description for
The Only Genuine Jones
:
O.G. Jones is a climber with a reputation for stirring up trouble. It's 1896 and the conservative British mountaineering community is undergoing radical change, thanks to a handful of bold youngsters who dare to climb the icy north faces of the Alps. Standing against them all, desperate for recognition, the talented Aleister Crowley threatens to sweep it all away and remake the Alpine world in his own image, bringing destruction to Jones and his friends.

It's a new age of heroes, of legendary deeds, of ambition ... but the spectre of death follows those who dare to look to the future, and nothing will ever be the same again for this small band of remarkable men and women.

Adventure and romance, the Victorian spirit of progress, and the savage beauty of the wild combine to make this a tale of the mountains unlike any other.
The Only Genuine Jones
will be available in all major ereader formats (and paper copies also at some point, honest!) in the near future.
In reply to
Only a hill:
How long are we going to be waiting for the papercopy Alex? Call me old fashioned but I like to read books on paper not on a computer/tablet.
Quite looking forward to giving this a read!
Sam
In reply to
southern sam:
Hi Sam, thanks for the interest =)
Given that I'm publishing independently (no agent or traditional publishing house on board), I have to do everything myself or directly employ others to help me out (editors, cover designers, etc). I definitely want to have traditional books available for those who want them, but it's going to be a secondary objective I'm afraid. It's unlikely paper copies will be on sale before the end of the year. I am investigating print on demand however and it will happen at some point!
---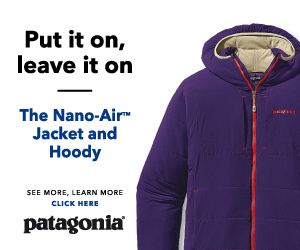 Elsewhere on the site
With four photos in this week's top ten, and a UKC gallery of stunning images we thought it was time we had a chat with... Read more
141203
0
Perhaps the perfect Xmas gift for the climber in your life... Wild Country's Crack School has two of the worlds best crack... Read more
141219
0
Rock shoes stink – let's face it. Boot Bananas are the perfect way to fight the funk and keep them fresh. They help... Read more
141219
0
F ounded in 1993, Mountain Hardwear are a pretty young mountaineering clothing and equipment manufacturer but are also one of... Read more
141216
0