| | |
| --- | --- |
| | / Skye Winter Courses |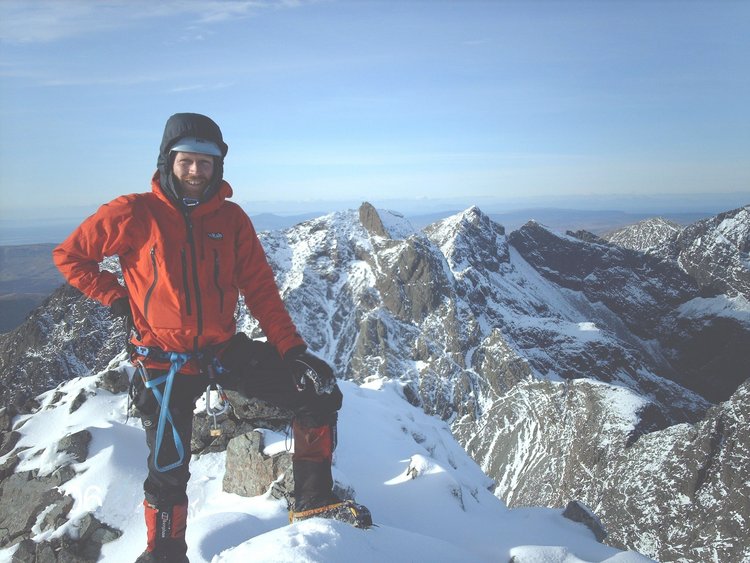 WINTER CLIMBING ON SKYE
LOOKING FOR SOMETHING NEW? Are you stuck in a Scottish winter rut? Tired of waiting for ice to form? Climbed Ledge Route, Dorsal Arete or the Fiacaill Ridge once too often? Sick of crowds and queuing?
Come to Skye this winter and you won't be disappointed. Long misunderstood the Black Cuillin has proved an excellent winter playground in recent years. With the Trotternish Ridge and Red Cuillin, Skye has arguably the widest variety of walking and climbing venues in the UK.
WHAT? Mountain routes of all standards. The latest SMC guidebook lists over 120 routes on peaks, ridges, gullies and faces. More than 30 peaks offer the complete range of aspects giving a huge variety of options every day. Check our BLOG for inspiration-
http://skyeguides.co.uk/category/winter-mountaineering/page/2/
HOW WE OPERATE. We practice "teaching on the hoof" and always aim for a quality mountain day. Objectives are chosen daily to suit conditions combined with your ambitions. Sample itineraries can be found on the winter mountaineering pages-
http://skyeguides.co.uk/winter-activities/
We offer private guiding and instruction to individuals or small groups. We charge a fixed daily fee for services so the cost can be split between the group. Book anything from single days to 4-day courses for indulgence and learning combined.
WHO? Beginners wanting an introduction to winter skills for walking or climbing. Rock climbers keen to "fast-track" into mixed climbing. Experienced winter climbers wanting a broad intro to what they can achieve in their visit. Even seasoned veterans who always thought the Cuillin was only about doing the Traverse:) Many UKC climbers will want to DIY and we happily offer free advice to anyone coming up-
mike@skyeguides.co.uk
WHO WE ARE. Skye Guides are based on the island. Mike Lates has run the company for 18 years and has climbed winter routes here since 1987. He is author of the SMC guidebook to the Cuillin (2011). He reports on Skye climbing conditions for UKC throughout the winter.
In reply to
Mike Lates: Hey Mike would you be up for a 1 day course covering basic winter skills eg. movement on snow, ice axe arrest, snow belays etc? There would be quite a few local folk interested from the college that haven't had any winter days out before.
Hope to hear from you soon!
Cameron
In reply to
Cameron94: Hi Cameron, Good idea & very happy to organise it. I've had a fair number of similar requests from Skye based folk over the past couple of years. In addition to skills it would give everyone a chance to meet potential climbing partners.
I'll organise something out of Sligachan one weekend soon. Next w/e looks like we'd be struggling to find much snow but colder forecast the following week.
I'll contact you direct, post on here, tell Cuillin FM and put a notice in the WH Free Press once I see a promising forecast.
Cheers,
Mike
In reply to
Cameron94: Hi Cameron, If this weekend's snow survives the warm blip Monday we might be looking quite good next weekend. I'm up for giving a winter skills session for Skye-based folk and general chance to meet up early season. Are you, Nathan or anyone else on Skye keen? Post here or contact me by e-mail. Fingers crossed and look forward to it. Cheers, Mike
In reply to
Mike Lates: Hey Mike Forgot to reply to your last post, sorry for the delay.
That would be great if you could get something organised it would be handy to meett other people to climb with on the island. How much are we looking at cost wise?
Cheers
In reply to
Cameron94: Not looking too promising this weekend but far better next (1st &2nd). Still up for it then if you are. Not charging any money; always keen to expand numbers of potential local climbing partners.
---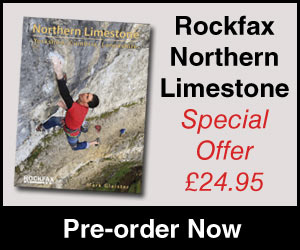 Elsewhere on the site
Perhaps the perfect Xmas gift for the climber in your life... Wild Country's Crack School has two of the worlds best crack... Read more
141219
0
Rock shoes stink – let's face it. Boot Bananas are the perfect way to fight the funk and keep them fresh. They help... Read more
141219
0
The release of Peter Jackson's new film The Hobbit: The Battle of the Five Armies on 12th December may not appear to link to... Read more
141212
0
Tonight's Friday Night Video features the Norwegian town of Rjukan, once believed to be the home of the world's tallest... Read more
141219
0
F ounded in 1993, Mountain Hardwear are a pretty young mountaineering clothing and equipment manufacturer but are also one of... Read more
141216
0