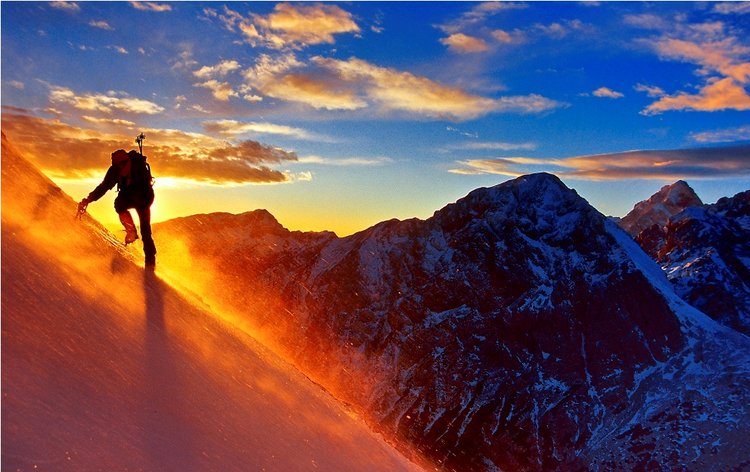 The UK and Ireland Banff Mountain Film Festival World Tour will hit the road once again in early 2013 with a new selection of the best climbing and adventure films from some of the world's best adventure filmmakers.
The Banff World Tour visits more than 35 countries across all seven continents (even Antarctica) and is seen by more than 200,000 each year which highlights the ever-growing allure of mountain culture and the international popularity of this prestigious Mountain Film Festival World Tour.
Across the UK and Ireland, thousands of adventure lovers will make their way to their local Banff Mountain Film Festival screening to be transported to the world's last great wild places, visit remote cultures and experience amazing footage of adrenaline packed action sports all through the big screen, with great prize giveaways!
With more screenings planned than ever before, 2013 is set to be an awesome year of adventure film!
http://banff-uk.com/
DATES AND VENUES
January
25 – Forum Theatre, Malvern
26 – The Hall, Venue Cymru, Llandudno
30 – Mitchell Library Theatre, Glasgow
31 – Eden Court Theatre, Inverness
February
1 – The Queen's Hall, Edinburgh
2 – The Playhouse, Whitley Bay/ Newcastle
6 – The Carriageworks, Leeds
7 – The Carriageworks, Leeds
8 – Theatre by the Lake, Keswick
9 – Crescent Theatre, Birmingham
13 – Gelbunkian Theatre, Canterbury
15 – Komedia, Bath
16 – Lighthouse Theatre, Poole
21, 22, 23 – Union Chapel, London
March
1 – Union Chapel, London
2 – The Plaza, Stockport
7 – The Grand Pavilion, Porthcawl/Bridgend
8 – The Ffwrnes, Llanelli
9 – Corn Exchange, Brighton
14 – Dorking Halls, Dorking
15 – Gatehouse Theatre, Stafford
16 – Plaza Cinema, Liverpool
21 – City Hall, Salisbury
22 – Corn Exchange, Exeter
23 – Victoria Rooms, Bristol
April
5 – Hall for Cornwall, Truro
IRELAND
TBA
MORE INFORMATION
If you'd like to book tickets, see more information, watch the 2012 Trailer - visit
http://banff-uk.com/
Photo by Marko Prezelj