View latest messages in My Forums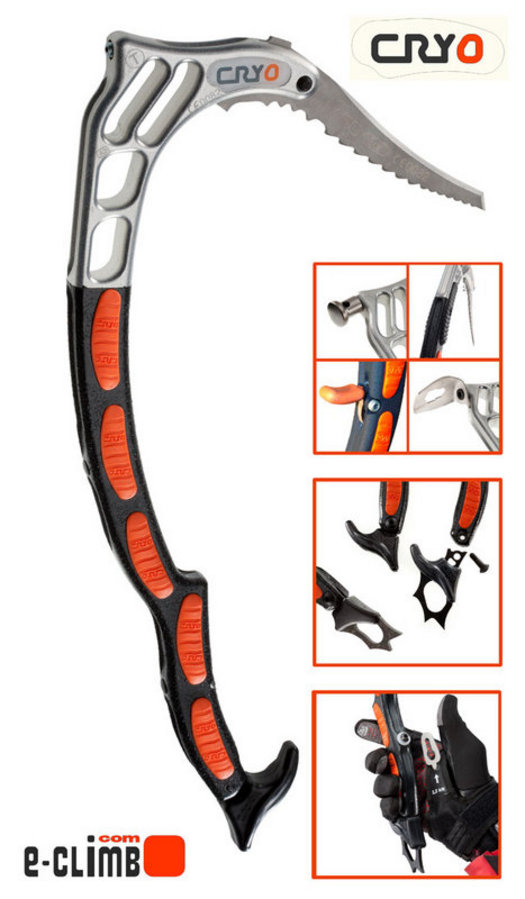 E-climb.com started in the winter of 2006 as the first manufacturer of ice-climbing equipment, selling directly online. Based in Barcelona, the company combines the experience of more than 30 years ice-climbing and a good knowledge of the latest industrial techniques. The result is a young company producing very innovative equipment to allow climbers push their limits in demanding terrain.
Pictured above is The Cryo-LT
The latest generation of technical ice axes. A technical, all-terrain tool, the Cryo-LT makes the perfect daily driver for ice, mixed and alpine climbing.
Have a look at our full range at http://www.e-climb.com/
In reply to
stuart58:
I have, they are very good and versatile. They might look odd, but are very well designed. I haven't used a lot of the features, like the shaft as belay plate and so on, but good feature to have in case you drop your belay device high up on a wall.
In reply to
stuart58: I had a little go with some at the weekend. Very impressed, a little less balanced than a nomic but fantastic once you you get past that.
In reply to
stuart58:
> (In reply to e-climb) has anyone used these axes

I used a trial pair for a day in Rjukan. Great axes IMO.
---
My Forums