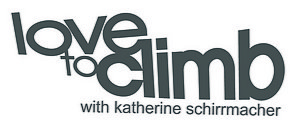 The dark nights are closing in and itís getting cold outside. We all know what that means: a full winter of training! Itís a time when you are full of hope and possibility as this could be the winter you make a breakthrough. And next year you are going to reach new heights. Why not get really organised and plan your training properly?
I am offering a service to do this for you.
A training plan
ē Is motivating
ē Makes the best use of your time and facilities
ē Stops you doing the same old thing
ē Ensures you put in the right amount of effort and take optimal rest to maximise your performance
"The training plan was fantastic. It helped me to focus on inspirational yet realistic goals. It got me motivated and focused again after having children and was well designed to fit in with a busy work and family life..."
Jo, Sheffield
A 1 hour consultation plus a 3 month plan geared to you, your lifestyle, resources and climbing goals all for £95!
Come on, thatís got to be a good deal and a great Christmas present idea?
To find out more visit
http://www.lovetoclimb.co.uk/climbing_coaching/22/Training+plans/
or contact me on
katherine@lovetoclimb.co.uk
PS
For all you young climbers (age 12-17) out there the dates are out for next yearís
Rock Action course
(22-16th July 2013): a week of sport, trad and bouldering in the Peak.
http://www.lovetoclimb.co.uk/climbing_coaching/21/rock+action/