| | |
| --- | --- |
| | / FS: Rab Expedition 1200 Sleeping Bag (Mint!) |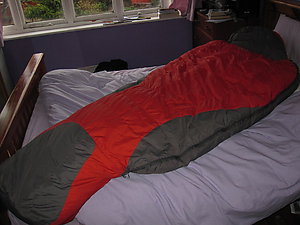 Hi
For sale:
Rab Expedition 1200 Sleeping Bag, in mint condition (as new!). Bought in June this year for a Trip to Nepal, used for six nights in total and always with a silk liner. In fact I only zipped it up twice as it kept me so warm! This bag is one down from the top of the range and has a comfort rating of -40oC and an extreme rating of -67oC! Comes complete with the Rab storage sack but unfortunately I have misplaced the compression sack but these can be picked up very cheaply. These bags retail at over £500, I am looking for £390 including first class recorded delivery in the UK.
Scarpa Omega Double Lined Winter Mountaineering Boots size 11.5 - 12. I was told to buy a boot at least a size bigger than normal. I am a 10.5 and with thick socks and slightly swelled feet these are perfect for me. In very good condition, a few scuffs but the tread, boots and liners are all in great condition, they have also got new laces in them. £100 including first class recorded delivery in the UK.
Rab Himalayan Mitt size Large - These are super down warm mitts in very good condition, perfect for the Himalayas / Andes etc. They are in black and fur lined, Pertex outer and down filling. I had them on at -24oC and I was toasty!. £55 including first class recorded delivery in the UK.
Julbo Around Excel (size L) Category 4 Ski / Mountaineering goggles - Brand new and unused in original box. These were bought for my trip but not needed. Come with storage bag etc. £35 including first class recorded delivery in the UK.
If anyone wants any pictures or further information please let me know and I will happily give it to you.
Cheers
In reply to
michaelo271:
Hi there - do you have a picture of the mitts?
Are these the Rab expedition mitts? Please send it to k.wloch at gmail.com,
Thanks
Krzys
In reply to
wkrzys: Just sent you a couple of pictures of the mitts to your gmail account. Thanks
In reply to
michaelo271: Ok, I'm very interested in the bag, but it isn't "as new", as it has been slept in and clearly scrunched up in a rucsac. Are you prepared to change the price given that "as new" is £390, and it isn't in fact "as new"? Genuine interest. PM me if it helps to discuss a price. Cheers mate.
I am open to sensible offers for the items above.......
In reply to
michaelo271: Mitts and goggles have now gone, PRICE REDUCTION!!!!! I will take £350 for the Rab Expedition sleeping bag and £75 for the Scarpa Omega Boots.
---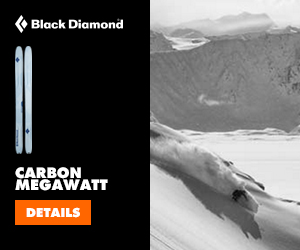 Elsewhere on the site
F ounded in 1993, Mountain Hardwear are a pretty young mountaineering clothing and equipment manufacturer but are also one of... Read more
141216
0
Tonight's Friday Night Video features the Norwegian town of Rjukan, once believed to be the home of the world's tallest... Read more
141219
0
Rock shoes stink – let's face it. Boot Bananas are the perfect way to fight the funk and keep them fresh. They help... Read more
141219
0
With four photos in this week's top ten, and a UKC gallery of stunning images we thought it was time we had a chat with... Read more
141203
0
Perhaps the perfect Xmas gift for the climber in your life... Wild Country's Crack School has two of the worlds best crack... Read more
141219
0
---