| | |
| --- | --- |
| | / Crampons and boots recommendations? |
This topic has been archived, and won't accept reply postings.
Hi all,
I'm heading up in about a month to the Cairngorms for a 3day winter climbing course, the back down to the Ben Nevis area for about a week of climbing with some more experienced friends. Also later this year I have plans to do some alpine climbing based in the chamonix area.
Just wondering what sort (B2/C2 or B3/C3 etc.?) of boots and crampons people would recommend? And any particular makes or models that are recommended or to be avoided!?
Thanks for any advice,
Joe
In reply to
joesmith: There's lots of information on the internet about boots, crampons and their uses. E.g:
http://andy-kirkpatrick.com/articles/view/getting_the_right_crampon
Boots all depend on the fit. E.g. Scarpa boots are generally a wide fit, so they fit my feet, so I tend to stick with Scarpa. Asolo, for example, are a slim fit and I've never seen a pair that fit my feet. La Sportiva are somewhere in between. Go on fit for your feet as the top priority.
If you want to be an out-and-out ice climber and not bother with sissy stuff like winter walking, then go for C3/B3 and get on the Grade V's!
But, if you can imagine starting with easier routes and more general mountaineering, then start with B2/C2.
In the end, though, if you are going to do a mixture of things, you are likely to end up with two pairs of boots and potentially two pairs of crampons. But, if you do enough, this is not an extravagance, as you'll wear things out anyway.
In reply to
joesmith: It really depends what grades you will be climbing and how much mountaineering you plan to do. You don't say much about your expectations or current rock climbing experience which makes things harder.
As regards boots, the main variations between models is weight and leather vs synthetic vs plastic construction. Plastic boot aren't ideal for Summer alpine so you can probably discount them straight away. That means you are generally looking at synthetic boots (lighter, less durable) vs leather boots (heavier, more durable). If you using boots for less than 30 days/year long-term durability probably isn't as much of an issue, but if you are using then 80+ days/year it may be far more important.
In terms of B2 vs B3, you then just need to balance how much walking, scrambling and easier alpine and winter mountaineering (grades I-III) you will be doing versus how much technical climbing (grade IV+) and steep ice climbing (WI3+) you will be doing. If it is almost exclusively the former, get B2s. If there is more than 3-4 days per year of the later, probably get B3s. It is probably worth erring on the side of B3s, provided you find ones that fit really well!
The C2/C3 crampons distinction are now essentially meaningless. It is better to consider crampons broadly falling into three categories:
- Mountaineering Crampons (12points, dual horizontal front points e.g. Grivel G12)
- All-round crampons (modular with dual or mono vertical front points and 10 downwards points with anti-balling plates e.g. Grivel G14, Petzl Lynx)
- Technical crampons (lightweight, highly specialsed and without full anti-balling plates e.g. Grivel G20/22, Petzl Dart/Dartwin)
You should ignore the technical crampons, you do not want to be walking around the Alps in them. That means you need to decide between Grivel G12s or G14s (or other brands equivalents). If you do not expect to LEAD grade V Scottish routes this year (or next) then get G12s or similar as they are perfect for the Alps and grade III/IV climbing. If you fully expect to be LEADING grade V on a regular basis or plan to go ice-climbing in Norway/Canada etc., then probably get G14s (or Petzl Lynx etc.).
I have just used Grivel crampons for illustration, in all cases the best crampon is the one that fits your boots. The best boots are the ones that fit your feet. So, buy your boots first, wear them until you are completely happy they fit and then take them with you to the shop when you buy crampons.
In reply to
joesmith: I had the same problem a few years back and opted for the Scarpa Charmoz/G12 combo which worked a treat for the majority of my winter stuff in Scotland, climbed upto grade 3 then took them both out to the alps for Mont Blanc and a few 3 and 4 thousand feet mountains in Saas in Switzerland.
I was told with the Charmoz to be careful as they might not be warm enough for Mont Blanc although they performed amazingly!
I've just got some Nepal Evo's this year and have tried them with the G12's and they are another solid combo for slightly more steeper ground although if I progress from here I'll most likely get some c3's at some point.
I reckon a pair of B3 boots (that are comfortable) with C2's would be a good combo. I wish I would've done this a few years back but then again I use my charmoz for scrambling and winter walking so I won either way.
It's always best to have choice anyway! :)

Thanks a lot, for all 3 very informative replys, I'll probably start by having a good look at the range of scarpa boots then, and probably get some g12's or similar to go with them
---
This topic has been archived, and won't accept reply postings.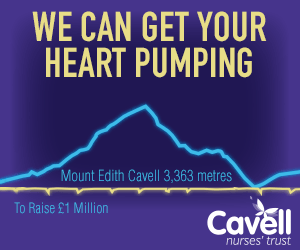 Elsewhere on the site
With four photos in this week's top ten, and a UKC gallery of stunning images we thought it was time we had a chat with... Read more
141203
0
Rock shoes stink – let's face it. Boot Bananas are the perfect way to fight the funk and keep them fresh. They help... Read more
141219
0
Perhaps the perfect Xmas gift for the climber in your life... Wild Country's Crack School has two of the worlds best crack... Read more
141219
0
F ounded in 1993, Mountain Hardwear are a pretty young mountaineering clothing and equipment manufacturer but are also one of... Read more
141216
0