| | |
| --- | --- |
| | / Optimus Nova stove repairer needed. |
This topic has been archived, and won't accept reply postings.
Hi. My trusty Optimus Nova stove has developed what appears to be a known fault in that the brass screw that holds the whole thing together is giving up the ghost.
There is a fantastic looking repair on an American site which I would like to carry out:
http://www.bluewaterstove.com/Bluewater_Stove_Restoration/Other_Work/Pages/Nova_Burner_Repairs.html
However I'd rather find someone with the necessary tools and skills than start accumulating them all myself, at a costbwhich would probably render the repair uneconomic. So, Is there anybody out there who could easily effect this repair in exchange for some small recompense?
The stove is worth repairing; it is a fine stove with a design flaw.
I'm Derby based but posting would be possible I suppose.
In reply to
Siward: bump.
Someone's going to bite soon I can feel it...
In reply to
Siward:
Hi
Please contact our Customer Services department on helpdesk@lyon.co.uk
C
In reply to
Lyon Outdoor: Hi there, I am also seeking a little assistance with a Nova (pre-Katadyn model) - the connecting fuel nozzle on the priming assembly that connects to the fuel line on the stove has seized up: does anyone know if this can be replaced?
It looks as though the part would detach with a spanner, but as for the OP I'm definitely in novice territory with respect to self-effected stove repairs.
Any assistance greatly appreciated - This stove has served me well over many years and still burns brilliantly, would be a shame to have to replace for something that seems eminently fixable.
Many thanks!
F
In reply to
Siward:I was wondering if you could just saw the head off a bolt and drill a hole in the bottom, and with a thread tap thread the hole, and screw the resulting threaded rod into the bottom?
Could be fairly easy/doable if you're carefull.

In reply to
fawlty:
Our Customer Services department may be able to offer some advice on helpdesk@lyon.co.uk
C
---
This topic has been archived, and won't accept reply postings.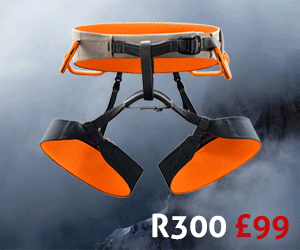 Elsewhere on the site
With four photos in this week's top ten, and a UKC gallery of stunning images we thought it was time we had a chat with... Read more
141203
0
F ounded in 1993, Mountain Hardwear are a pretty young mountaineering clothing and equipment manufacturer but are also one of... Read more
141216
0
Rock shoes stink – let's face it. Boot Bananas are the perfect way to fight the funk and keep them fresh. They help... Read more
141219
0
Tonight's Friday Night Video features the Norwegian town of Rjukan, once believed to be the home of the world's tallest... Read more
141219
0
Perhaps the perfect Xmas gift for the climber in your life... Wild Country's Crack School has two of the worlds best crack... Read more
141219
0
---