| | |
| --- | --- |
| | / Mountain Equipment Softshell Argument |
This topic has been archived, and won't accept reply postings.
Hey guys and gals,

I am torn between a couple of Mountain Equipment softshell jackets; the Astron and the Shield.

Can get both for roughly the same price but would benefit from some experience about how each of them performs while climbing with comfort and range of movement being the primary goals :)

Many thanks


In reply to
Gabe Oliver: I have a shield and love it. I've been using it for my outer shell in Scottish winter climbing and it's always done the job, even in strong winds / snowfall. Have never felt it's limited my range of movement. I don't think the Astron is designed to be quite so robust
Aye, the Astron is a lighter weight jacket, more breathable but less weather proof. I have one and love it for high output stuff, i,e mountain biking, slogging up hills and Spring/Autumn rock climbing where I want a little bit of protection but not so much that I boil. The Shield would be a better choice for winter climbing.
In reply to
Gabe Oliver:
I'd echo what Styx said- I have the Astron, and find it to be the perfect 'summer' softshell. I use it for everything except winter stuff as its a little too lightweight for that.
In reply to
Gabe Oliver:
cheers for the info guys, out of interest how do you think the shield would perform for rock climbing the rest of the year? would the lower breathability and tougher fabric mean it'd be too hot and resistritive to climb in comfortably?
Thanks
In reply to
Gabe Oliver:
Own a Shield and agree very much with the above comments; it is perfect in both design and performance during Winter but find that it may lack a touch of breathability in Summer conditions, especially during higher output aerobic activities.
Guess your decision is based on what you will be using the jacket for most. Any compromise, by its nature, results in a jacket not ideal for either season, since the conditions faced can be the polar opposite...
Love the Shield in Winter though...

In reply to
Gabe Oliver: Not in your choice selection but i own an ME Orbital and its a really ace jacket. Been happy with it so far for winter climbing, walking and rock climbing. Good hood (fits over my BD tracer) and a nice cut for using with a harness, got enough space in pockets for essentials etc. Feels nice next to the skin and is pretty stretchy too. Definitely cuts out the wind and has pretty good water repellency, worth a consideration.
---
This topic has been archived, and won't accept reply postings.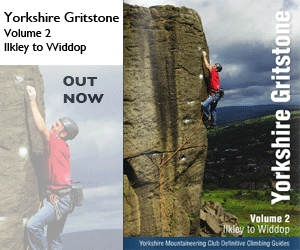 Elsewhere on the site
Rock shoes stink – let's face it. Boot Bananas are the perfect way to fight the funk and keep them fresh. They help... Read more
141219
0
Tonight's Friday Night Video features the Norwegian town of Rjukan, once believed to be the home of the world's tallest... Read more
141219
0
With four photos in this week's top ten, and a UKC gallery of stunning images we thought it was time we had a chat with... Read more
141203
0
Perhaps the perfect Xmas gift for the climber in your life... Wild Country's Crack School has two of the worlds best crack... Read more
141219
0
F ounded in 1993, Mountain Hardwear are a pretty young mountaineering clothing and equipment manufacturer but are also one of... Read more
141216
0
---