| | |
| --- | --- |
| | / Gran Canaria Camping? |
This topic has been archived, and won't accept reply postings.
Hi everyone,

I am trying to organise a last minute budget week away to get some vitamin D and get the hell out of London. Gran Canaria is looking like a good option but i'm struggling to find cheap accomodation. I've been looking at the option of camping and it seems to be quite a complicated affair!

I get the impression that the campsites that you just turn up to on the day might be a bit...rubbish....
There also seems to be campsites that you have to apply for a permit to stay at but look a lot nicer.

So has anyone got any experience of using these sites (or other cheap accomodation options)

Ta very much




In reply to
android_lloyd: Have a look at this article
http://m.guardian.co.uk/travel/2009/dec/05/camping-on-gran-canaria
.
I've made vague enquiries into camping in GC before, but never done anything - the appeal and ease of staying at my other half's parent's house has been to strong.
A few of things though. The campsites and picnic areas around the summit can be very busy with locals of winter and spring weekends (in the summer apparently the mountains get too warm and they all head to the north coast instead).
Don't be fooled by the size of the island; away from the south and east coast it can take ages to get around, and the higher areas (where most of the campsites are) especially around Tamadaba can feel fairly remote.
Away from the major tourist hotspots (Playa de la Ingles, Puerto de Mogan, Puerto Rico etc.), especially in the north of the island you may well be able to find some reasonably priced apartments - areas that attract more Canarians than Skandies or Germans are a lot lower cost.
Not trying to put you off (it is an amazing island), and it depends upon what you want to do with your time there, but camping may be a little more faffy than it would be in the UK or somewhere like France.
In reply to
android_lloyd: Just been there.Wild camping possible if discreet and you're into dirtbagging.
Two 10 euro surfer/backpackers places in guide/GC climbing website or get sorted and apply for permit(details in guide/website) for climbing and campsite at "nat Parky bit".
You will need a hire car(cost us 80 euros for 6days+20 euros for petrol)
For the sake of saving £50 you might as well get a cheap package down Masapaloma way and drive out to crags each day.

In reply to
android_lloyd: thanks for the info.
I've now done an about face and have decided Malta is probably a good shout. I'm struggling to find a guidebook (that's in print) for Malta on the interweb. Does anyone have one that needs a good home?
cheers!
---
This topic has been archived, and won't accept reply postings.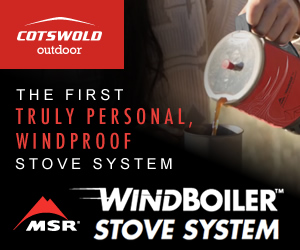 Elsewhere on the site
F ounded in 1993, Mountain Hardwear are a pretty young mountaineering clothing and equipment manufacturer but are also one of... Read more
141216
0
Will Sim and Andy Inglis have made the second ascent of VIII,9 on Ben Nevis, followed by Will making a rare... Read more
141222
0
The release of Peter Jackson's new film The Hobbit: The Battle of the Five Armies on 12th December may not appear to link to... Read more
141212
0