| | |
| --- | --- |
| | / Breathable Approach Shoes |
This topic has been archived, and won't accept reply postings.
In reply to
James Malloch:
Don't get sucked in by marketing. Aproach shoes are trainers designed not to look like trainers. Personally I prefer last year's designs of Merrels or Columbia brands without a membrane so they stay breathable.
In reply to
James Malloch:
I had the same problem, and after trying on loads of different ones, i came across these Quechua ones by accident while getting some running trainers.
http://www.decathlon.co.uk/jawar-50-id_8125864.html
I'm very fussy when it comes to my outdoor gear, and am a bit of a gear geek. I also work in an outdoor shop so get staff discount on ones like scarpa crux, five tennies etc. And i've used and worn out a few, so i know what i'm after for replacement.
These are £40, but were £30 when i got them the other week. Great grip on rock (not for climbing though due to thin lugs), but more for boulder hoping such as on approach, super breathable upper! Like i mean super breathable. But their rugged sole, and tough patch reinforced sides mean that they are burly and hardwearing, and also works to keep water out up until the mesh, which starts quite high.
So all in all a great approach shoe! Light, breathable, burly, gripy, and only £30! I'm very impressed with mine indeed.
In reply to
James Malloch: If it is mainly for the in and out to climbs, Inov8 have some extremely breathable shoes. I use them but would not use for actual climbing personally, except for very very easy stuff (although once did a top roped HS which was fun but only because I forgot my rock shoes :-) ). I've seen Inov 8 shoes used extensively for scrambling in the Cuillin and several times to do the In Pin, so some other folk like them as a functional approach shoe.

In reply to
James Malloch:
I agree that approach shoes, in a lot of cases (5.10, La Sportiva especially) are just trainers. Not waterproof and so therefore pretty useless for approaching anything apart from the pub 10 months out of 12 in UK!
I don't normally have good things to say about North Face gear but my Hedgehog GTX have been brilliant. I have had them for a few years and they still perform like new. They are lightwieght, waterproof, breathable and super comfy. They may not pass muster with trendy boulderers in their skatepark style appoach pumps but my feet are always bone dry and comfy!They have an elasticated loop on back to make easy clipping to harness for long descents too. I love em!
---
This topic has been archived, and won't accept reply postings.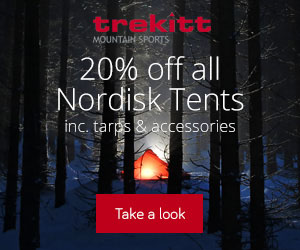 Elsewhere on the site
Perhaps the perfect Xmas gift for the climber in your life... Wild Country's Crack School has two of the worlds best crack... Read more
141219
0
Tonight's Friday Night Video features the Norwegian town of Rjukan, once believed to be the home of the world's tallest... Read more
141219
0
F ounded in 1993, Mountain Hardwear are a pretty young mountaineering clothing and equipment manufacturer but are also one of... Read more
141216
0
Rock shoes stink – let's face it. Boot Bananas are the perfect way to fight the funk and keep them fresh. They help... Read more
141219
0