| | |
| --- | --- |
| | / FS: Full Ski Touring/Mountaineering Set-Up & iPad |

FOR SALE: FULL SKI TOURING/MOUNTAINEERING SET UP £625
https://www.dropbox.com/s/uyajzna61a7e8xq/Ski%20Mountaineering%20Gear%20Sale%20%28UKC%29.pdf
For sale is my full ski touring/mountaineering kit. I bought all the items in winter 09/10 and they have seen 30 days use, of which half of that has been piste skiing, and most importantly only skied one day in Scotland! The set-up has done everything from multi-day ski tours, free-riding and been strapped to my back to climb Scottish mixed Ė it is an excellent set-up for somebody wanting to get hold of their own kit without having to shell out +/-£1.5k and get started. Reason for selling is that Iíve just moved to a Dynafit set-up.
BLACK DIAMOND MACHINE 174cm 123/79/108mm
This is a reasonably stiff ski with a big sidecut. On pistes and hard snow it carves like a beast and skis trees and tight technical terrain extremely well and is very responsive. It is however fairly narrow underfoot, so if skiing neck deep powder is your thing perhaps look elsewhere; it is possible, but requires a little more skill. The skis tour well and are light enough to climb with on your back as well. The skis themselves are in excellent condition, no core-shots and all edges intact. The top sheets have a few cosmetic scratches but nothing major and if you want Iíll have the skis serviced before selling.
DIAMIR FRITSCHI EXPLORE BINDINGS L
A few years ago these were the most popular binding for British ski mountaineers, until being succeeded by the Freeride model, however unless your into dropping big cliffs or really steep skiing these are perfectly adequate and theyíre lighter. Theyíve got additional ski brakes fitted to stop you losing one down a piste and come with a pair of leashes to stop you losing one down a crevasse!
GARMONT ENDORPHIN MG BOOTS
This is an excellent touring boots that sits more towards the end of the freeride market, it is not the lightest boot or most flexible boot on the market but youíll be able to ski much better in it then a superlight boot. Iíve managed to pull of multi-day tours and climbed some reasonably technical routes in them with no issues. They also have a interchangeable soles, a vibram style mountaineering sole and a set of plastic downhill soles. Iím around a UK size 10 street shoe and these fit well. The liners have not yet been heat treated so you can still have them moulded to your feet.
All of the items are currently in Chamonix, France, however I travel frequently so could easily arrange to have them brought to the UK, and then shipped internally, or picked up/delivered locally to the North West.
Asking £625 for the entire set-up (skis, bindings, breaks, crampons, skins & boots). See link to PDF for a break down of pricing and more information.
IPAD MINI WIFI & 4G 32 GB £380
Unwanted prize won in a competition, unopened and brand new. RRP is £450, will take £380.
Please don't hesitate to get in touch regards anything.
In reply to
MJF: How much would you want for skis, bindings, brakes and crampons but not boots?
In reply to
nickinscottishmountains: Sorry it took me a while to get back to you, working shifts at the moment.
It would be £425 for skis, bindings, breaks, skins and crampons. See the linked PDF for a breakdown of prices.
---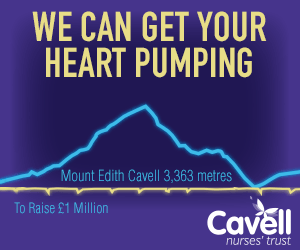 Elsewhere on the site
Will Sim and Andy Inglis have made the second ascent of VIII,9 on Ben Nevis, followed by Will making a rare... Read more
141222
0
Perhaps the perfect Xmas gift for the climber in your life... Wild Country's Crack School has two of the worlds best crack... Read more
141219
0